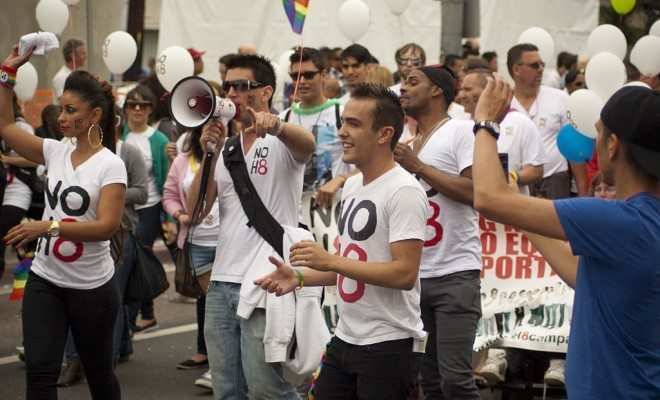 Image courtesy of [Danlev via WikiMedia]
Entertainment & Culture
YouTube for Social Change: Can Improving the World go Viral?
Sign into your Facebook or Twitter at any time and you will see YouTube video after YouTube Video that promotes some sort of political message — from feminist videos about reclaiming our bodies to videos from those in support of the Second Amendment. These videos are increasingly effective and everyone is capitalizing on the immense word-of-mouth profitability that can come from a simple "like" or "share" on Facebook, Twitter, YouTube, or Tumblr.
What used to be a playground for grassroots campaigns is now a major part of marketing for non-profits, politicians, and everyone in between. Still, the question remains – are they working? Are we going too far? Is this the future of marketing for everything?
---
Why YouTube?
YouTube is the major platform for these videos, and they then go through other social media blogs and eventually end up on your phone, tablet, or laptop, where you no doubt see it from your aunts, friends, or professors.
According to the Kissmetrics Marketing Blog, more than 700 hundred videos are shared every minute on Twitter alone. Sure, a great deal of those are cat videos, cover performances, or someone dancing – but many of them are also videos that have the intent to promote social change.
Hunter Walk, YouTube's Director of Product Management, spoke with Forbes magazine to explain the YouTube for Good team, an initiative formed nearly three years ago to make the video-sharing site more useful to activists, educators, and nonprofits, along with the ways in which the site, popular vloggers, and others can change popular public perception about YouTube from an entertainment source to an important resource in social change.
"We want YouTube to be a platform where advocacy, education and free expression live," Walk told reporter Rahim Kanani. "Rather than have a small group of employees dedicated to philanthropy or social innovation, we want employees to think about building 'good' into everything we do, like making sure a new product designed for an individual user also works well for a nonprofit."
YouTube reaches a massive number of people from ages in all areas of the country through the website itself and the subsequent social media shares. The videos seem to have a larger impact on creating actionable feelings — or instilling the thought that someone must donate, sign a petition, share the content, change their behaviors, and/or talk to politicians among other actions — than other forms of online marketing, articles, banners, ads, or hashtags.
---
FCKH8
Some of the most infamous social change videos come from the FCKH8 company. Its brand of social change is vulgar, in your face, and somewhat controversial. While the apparel company started with tackling homophobia, it has since gone toe-to-toe with racism and sexism. Its most recent video takes aim at the pay gap, sexual abuse, and gender roles – all things that need to be discussed. However, the way it tackled the subject — using young girls dressed as princesses engaged in f-bomb filled rants — has caused some to question whether these subjects are as damaging to their minds as the topic at hand. For sure, this isn't a video for everyone:
"What's more offensive?" FCKH8 asks. "A little girl saying f***, or the sexist way society treats girls and women?" But many people are asking: What's more offensive: The way society treats women, or children dropping f-bombs according to a script, written by adults to sell T-shirts?
Karin Agnes at Time blasts the video, saying: "The problem is that this FCKH8 effort isn't an outlier in feminism in America today. Comedian Sarah Silverman starred in a video as a woman who decided to get a sex change operation because she would supposedly get paid more as a man. What? This was an effort to raise money for the National Women's Law Center, which 'has worked for 40 years to expand, protect, and promote opportunity and advancement for women and girls at every stage of their lives—from education to employment to retirement security, and everything in between.' Maybe this silly ad helped them raise money, but wouldn't a serious attempt have been better for women?"
Online news source Sp!ked takes aim at the adults behind the video, asserting that "this just isn't the way adults are supposed to act." According to Jezebel, this isn't the company's first time in hot water — it recently went through a similar fight when it took on the topic of Ferguson in a "Hey White People!" video.
---
Laci Green
Sometimes it isn't a company or a political group that is trying to incite social change, but rather a single person trying to change minds one at a time. Laci Green is a popular vlogger who talks about it all: equality, feminism, sex, consent, relationships, to name only a few topics. While the production value isn't high and the set designs aren't immense (in fact, the videos are usually filmed in her apartment), her words cut deeper, ring truer, and stay longer because of it – she truly seems like "one of us."
Green has a frank style – she is going to tell you what she thinks, she's going to back it up with facts, and she's going to take you on headfirst if she feels like she needs to. Green was one of the major YouTubers who stood up for the victims of fellow YouTuber Sam Pepper who was accused of various cases of sexual harassment. But instead of just using it as a way to get viewers, she used it as a learning moment for her viewers and another way to discuss consent, feminism, and personal rights.
Green is a fan favorite of more than 1,000,000 subscribers. Her Sex+ channel started small, but has made an impact that runs deep through the community and with her fans. She may not scream as loud or offend as many along the way, but her steps toward social change are precisely calculated, never flinching, and growing stronger.
---
It Gets Better
One of the most widespread campaigns on YouTube has been the It Gets Better Project, the mission of which is to communicate to LGBTQ youth around the world that the future will get better, and that they need to band together to inspire those changes needed so that the world will get increasingly better.
From the It Gets Better Website:
"The It Gets Better Project™ has become a worldwide movement, inspiring more than 50,000 user-created videos viewed more than 50 million times. To date, the project has received submissions from celebrities, organizations, activists, politicians and media personalities, including President Barack Obama, Secretary of State Hillary Clinton, Rep. Nancy Pelosi, Adam Lambert, Anne Hathaway, Colin Farrell, Matthew Morrison of "Glee", Joe Jonas, Joel Madden, Ke$ha, Sarah Silverman, Tim Gunn, Ellen DeGeneres, Suze Orman, the staffs of The Gap, Google, Facebook, Pixar, the Broadway community, and many more. For us, every video changes a life. It doesn't matter who makes it."
The channel also has many fan-made entries of "real" people who have overcome issues and gone on to live happy, full lives. One extremely touching video comes from Google, where Woody from "Toy Story" tells us, "You'll be fine, Partner." For many, it was a Kleenex-inducing moment, but for others, it seemed too much.
One man told the Christian Post that "he was surprised and disappointed that they would use a children's character for the project," citing that "endorsing something that at this point children have no need to know about, it's disappointing."
---
Speaking Out Against YouTube Videos
Shortly after the FCKH8 video featuring young girls swearing debuted, it was taken down by YouTube because it violated the company's terms and conditions. Though it was quickly reinstated, the question remains: how far is too far? With many videos never receiving more than a handful of reviews, it takes more than luck to get attention. There is even a Tumblr dedicated to stopping the company: StopFCKH8.tumblr.com, which makes multiple assertions as to why the company is "bad" for the people it is supposed to represent.
There is also a portion of the population that lives to "troll" or attack the comments, subscribers, and actual performers of these videos. Laci Green recently had an altercation with a man on Twitter in which she was called "sensitive." The same happens in some of the comments of her videos, people coming in to personally attack both Laci and the people who comment on her videos. The comments section of anything on the internet can attract negativity, but these videos seem to draw even more people in — so what can we do? For certain, young girls, for example, having their beliefs used against them can have negative results. Still, it doesn't make sense for uploaders to have to continually monitor comments on hundreds of videos; nor does it make sense to not have a comments section at all.
---
Do the negatives outweigh the positives?
Speak Out for YouTube Videos
YouTube has the undeniable power to unite forces, especially younger audiences, and the shift toward using that power for good is promising. According to Media for Social Change, "Now that YouTube Channels are slowly taking the place of the television channel, it's become more easy than ever before for changemakers like us to put our message in front of more people. No need to woo the gatekeepers, or pay thousands of dollars in advertising dollars. No need to compete with the big boys with big resources for airtime that's limited." By using the platform as a source of both entertainment and inspiration, and sometimes blurring the lines between the two, YouTubers are on the cusp of a social revolution.
The responses from the various projects have been nothing short of remarkable. The It Gets Better Project has grown from a buzzworthy series of videos into an inspirational mantra for youth. They are taking famous faces and connecting them to the change, sharing the positives and the negatives, no longer hiding behind fake smiles and gimmicky stories. Laci Green has become a strong backbone for many — including young people who reach out to her for advice, support, and a shoulder to cry on.
---
Conclusion
In addition to the videos mentioned, there are thousands of others produced to promote social change. Many of them are not as popular as the ones that have gone viral. Many of the ones that have gone viral have done so not for the best of reasons; instead of the message being celebrated, they are reviled for the content or mocked mercilessly in parody videos.
So is there a limit to what we can do on YouTube, or should we continue pushing through the censorship and keep creating content that is available at the click of a button?
---
Resources
Shareable: 10 Viral Videos for Social Change – Sharable
The Point with Ana Kasparian: Can Social Media Drive Social Change?
Media for Social Change: Changemakers
Kissmetrics: The 2013 YouTube Marketing Guide
Spiked Online: The Fairytale Feminism of FCKH8
Jezebel: Little Girls Cussing For Feminism Would Be Great if it Weren't an Ad 
It Gets Better: About the Project
Guardian: Sarah Silverman Sparks Row With 'Sex Change' Equal Pay Video
Stop FCKH8: FCKH8 Needs to Stop
Media for Social Change: 5 Top YouTube Channels Doing Good
Forbes: Why YouTube is the Ultimate Platform for Global Social Change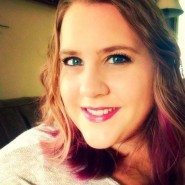 Law Street contributor Noel Diem is an editor and aspiring author based in Reading, Pennsylvania. She is an alum of Albright College where she studied English and Secondary Education. In her spare time she enjoys traveling, theater, fashion, and literature. Contact Noel at staff@LawStreetMedia.com.