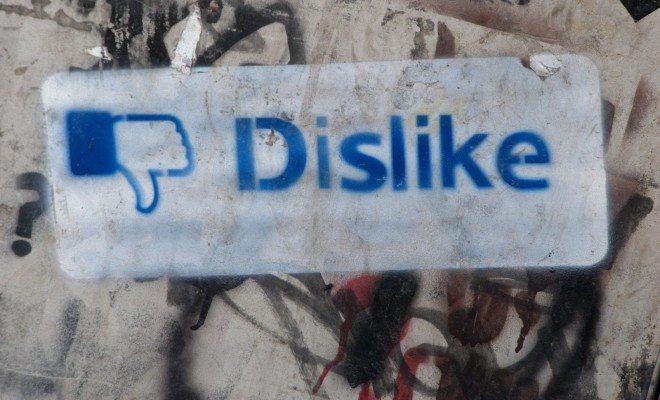 "Dislike Graffiti" courtesy of [zeevveez via Flickr]
Weird News
Ohio Man Arrested for Creating Parody Facebook Page of Local Police Department
Could you be arrested for attempting to be funny on social media? Apparently, yes. A 27-year-old man named Anthony Novak from Parma, Ohio is facing criminal charges for creating a Facebook account that parodied the Parma City Police Department.
The account confused people from all over the city of Parma as the two accounts were almost identical, except for what they were posting. While the real police department page featured posts about local happenings and updates surrounding crime in Parma, the parody account had satirical posts about the requirements to become a Parma police officer and other supposedly "inflammatory topics." In one such post, Novak wrote
The Parma Civil Service Commission will conduct a written exam for basic Police Officer for the City of Parma to establish an eligibility list. The exam will be held on March 12, 2016. Applications are available February 14, 2016 through March 2, 2016. Parma is an equal opportunity employer but is strongly encouraging minorities not to apply. The test will consist of a 15 question multiple choice definition test followed by a hearing test. Should you pass you will be accepted as an officer of the Parma Police Department.
In response to the parody posts being shared on the fake account's wall, the Parma Police department posted a statement to warn its followers about the Parma fraud:
The Parma Police Department would like to warn the public that a fake Parma Police Facebook page has been created. This matter is currently being investigated by the Parma Police Department and Facebook. This is the Parma Police Department's official Facebook page. The public should disregard any and all information posted on the fake Facebook account.
Novak is facing potential felony charges for disrupting public services through his use of satire on his parody account. The question of whether or not this is an infringement on Novak's freedom of speech has been brought up in the conversation about if he should be charged. Lieutenant Kevin Riley argues that the material posted on the fake website caused a risk to public safety because of its inflammatory and derogatory nature. Because this material crossed the line from funny satire to potentially harmful, Novak's arguments are criminal.
Did Novak's satire cause any harm to the citizens of Parma? The answer is unclear. Some people voiced a love of the parody on twitter.
The fake city of Parma police department page was hilarious 😹😹

— Abby Roetzel (@abbyroetzel) March 3, 2016
Others voiced their irritation with the account in attempt to try to clarify what was going on for confused onlookers.
Somebody set up a fake Parma Police Department Facebook page. The REAL Police are working with FACEBOOK to shut it down.

— Scott Taylor (@ScottTaylorTV) March 2, 2016
Regardless of the public opinion, Novak will appear before a grand jury next week to determine whether or not he should face any charges for his actions. Ever since his arrest, several parody accounts on Facebook have popped up in his absence claiming to be sticking up for free speech. This case certainly poses an interesting question about how far is too far when it comes to satire and could be setting a dangerous precedent by telling someone they will face jail time for a parody Facebook account.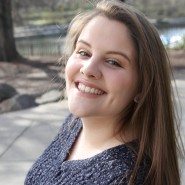 Alex Simone is an Editorial Senior Fellow at Law Street and a student at The George Washington University, studying Political Science. She is passionate about law and government, but also enjoys the finer things in life like watching crime dramas and enjoying a nice DC brunch. Contact Alex at ASimone@LawStreetmedia.com