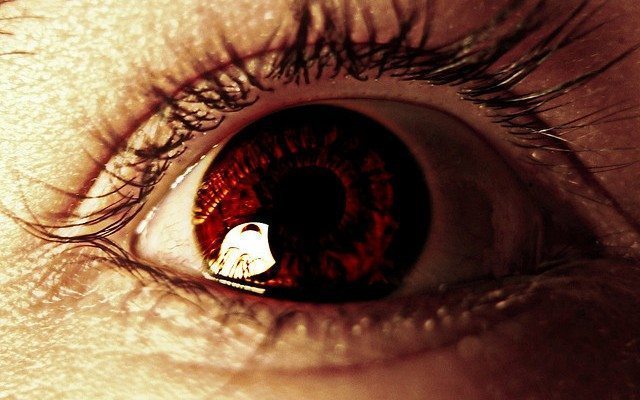 Image courtesy of [Peter Sheik via Flickr]
Weird News
Hostel Cannibalism: Welsh Man Eats Woman's Eyeball and Face
By
|
Cannibalism is truly the stuff of nightmares that, terrifyingly enough, still occurs today. Recently police found a 34-year-old man, Matthew Williams, eating the face and eyes of a 22-year-old woman whom he recently killed in a hostel in Wales. He later died after the police stunned him with a 50,000-volt taser.
Williams, who had been recently released from jail, lived in the hostel, which housed many homeless people and former convicts. He allegedly brought his victim, Cerys Yemm, back to the building for a drink after meeting her for the first time. A key witness in the case informed authorities that Williams had taken a number of drugs earlier that evening. There is substantial debate over just what those drugs were. Some coverage claims that he took cocaine while others claim he overdosed on beta blockers and injected himself with heroin substitutes.
Hostel owner Mandy Miles discovered Williams covered in blood eating Yemm's eye and face. According to a recent article, Williams said "that's no girl" after Miles exclaimed "do you know what you're doing to that girl?" Miles told authorities that she would have attacked Williams with a fire extinguisher if she thought there was any chance that Yemm was still alive. However, she found it clear that Yemm's situation was beyond hope and so she locked Williams in the room and phoned the police. Miles stated recently that she frequently experiences flashbacks to the horrifying incident.
Following his grisly crime, Williams' mother informed authorities that she felt it could have been prevented. According to her, her son was not taking the proper medication following his release and should have been hospitalized for his severe mental disorders. She elaborated on her son's condition by saying that he heard voices and often suffered paranoid delusions. A fellow inmate imprisoned with Williams claimed that he called himself "the Wolf" because he ate people.
This isn't the first story in the past few months of incidents of people eating human flesh. In June a Norwegian man consumed the meat taken off of his own hip bone following a surgical procedure. His actions, of course, differed substantially from this case as they did not inflict harm on others.
Even celebrities are weighing in on the topic of eating other people. Josh Hutcherson, best known as Peeta from The Hunger Games film series, recently conceded that he was curious about the taste of human flesh. Granted, he said he would only consume said theoretical human flesh if it were from someone who "died of natural causes." Sorry, Josh, that is still a creepy thing to say.
Hopefully, this recent incident of cannibalism remains an isolated and rare occurrence and isn't the start of a violent trend.