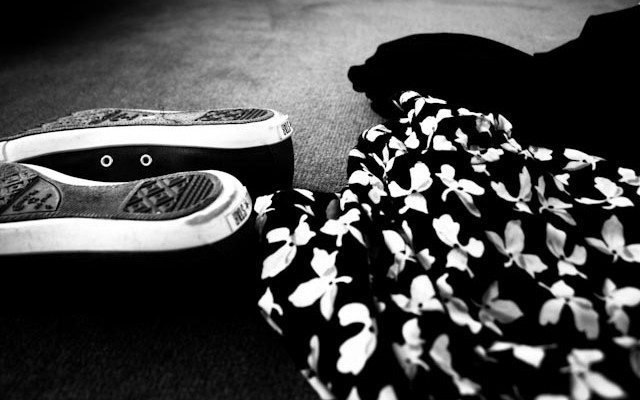 Image courtesy of [bluesundrops via Flickr]
Blogs
The Right to be Topless in Public – Clothes Are Optional NYC
By
|
A Brooklyn woman, Jessica Krigsman, asserted her right to be topless in public last July at Calvert Vaux Park in Gravesend; however, two police officers still arrested her and she is now suing NYC for the arrest. While sitting topless on a park bench, Ms. Krigsman was approached by two officers who instructed her to put her shirt back on based on a complaint that they received. She promptly informed them that it has been legal to be topless in public since 1992, eliciting the response from the officers to "stop mouthing off" or be arrested.After refusing again and pointing out that such an arrest would be illegal, the cops handcuffed her and threw a shirt over her head (roughly, she claims). Although the charges were dropped in October, it apparently did not make up for the five hours Ms. Krigsman spent sitting in a jail cell on charges of "obstructing a sitting area." She is seeking unspecified damages for civil rights violations, in addition to claiming assault and battery and malicious prosecution. Ms. Krigsman's lawyer, Stuart Jacobs, attributes this behavior towards topless women in public to a knee jerk reaction to nudity. He claims that police wrongfully harass women who choose to be topless in public based on an instinct that a topless woman in public is instinctively wrong. So he is pretty much saying that if you tell a cop you have a right to walk around topless in public, they have this reaction:
Sad to say this hasn't been the only nudity-related injustice in the Big Apple. In 2008, sun bather Phoenix Feeley was arrested twice for being topless (the second time was leaving the county jail, shirtless, in protest of her first arrest). She was eventually fined $816; however, she was recently arrested again due to her failure to pay the fine.
Sir Ben Kingsley has a point. Although we can applaud Ms. Feeley's Rosa Parks-esque stand for topless women everywhere, she should have just paid the fine. However, the cops who arrested Ms. Krigsman went against NYPD orders to stand down on arrests of women for "merely exposing their breasts in public." This should be an interesting case to follow, however I remain skeptical about what damages she actually suffered in those five hours she was detained. Let's get the Keep A Breast organization on this with their "I Love Boobies" campaign.