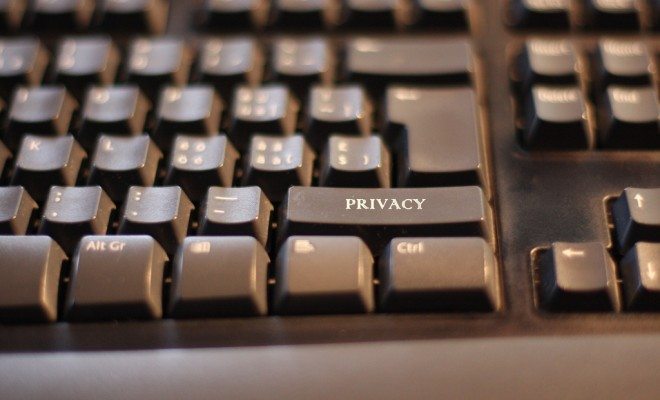 Image courtesy of [Sebastien Wiertz via Flickr]
Technology
Please Stop Posting the Facebook Copyright Status
By
|
Every now and then Facebook updates its policies. And immediately after that, I notice a series of statuses from my "friends" on Facebook. It's a sort of notice alerting readers to the fact that the poster believes they have copyright over their own content. I've seen a few versions, but the average Facebook copyright status pretty much goes as follows:
Today, November 30, 2014 in response to the Facebook guidelines and under articles L.111, 112 and 113 of the code of intellectual property, I declare that my rights are attached to all my personal data, drawings, paintings, photos, texts etc… published on my profile. For commercial use of the foregoing my written consent is required at all times. Those reading this text can copy it and paste it on their Facebook wall. This will allow them to place themselves under the protection of copyright.

By this release, I tell Facebook that it is strictly forbidden to disclose, copy, distribute, broadcast, or to take any other action against me on the basis of this profile and/or its contents. The actions mentioned above apply equally to employees, students, agents and/or other staff under the direction of Facebook. The contents of my profile includes private information. The violation of my privacy is punished by the law (UCC 1 1-308 – 308 1 – 103 and the Rome Statute). Facebook is now an open capital entity. All members are invited to post a notice of this kind, or if you prefer, you can copy and paste this version. If you have not published this statement at least once, you will tacitly allow the use of elements such as your photos as well as the information contained in your profile.
There are sometimes slight variations in wording, but that's pretty much what these statuses look like every time. I've seen so many in my news feed over the last week that I thought it was time for an important PSA. This status means nothing.
Seriously, it's the equivalent of typing gibberish into your status. First of all, when you sign up for a website like Facebook, you have to agree to all sorts of terms of use. I know most of us click through those kinds of things without thinking–and understandably so. If we actually read the policies of everything we encountered on the internet in a year, it would take the average American 76 work days. Seventy-six probably very boring work days.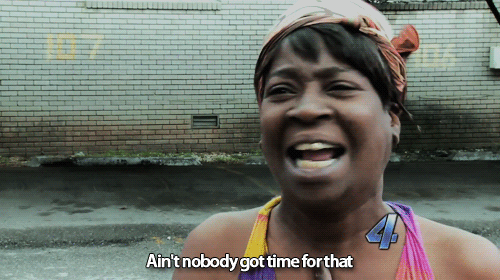 So obviously, most of us don't read the terms and conditions and privacy policies, and that's fine. But they do still exist, and they serve to protect both the company–in this case Facebook–as well as the users who implicitly agree to them when they create an account.
Essentially what the BS status says is that even though you post things on Facebook, you still own any intellectual property you post. For example, the copyright to a picture. That's how the law currently works; however, because you are a member of Facebook.com you agree that Facebook can use your content. As Facebook's legal terms read:
For content that is covered by intellectual property rights, like photos and videos (IP content), you specifically give us the following permission, subject to your privacy and application settings: you grant us a non-exclusive, transferable, sub-licensable, royalty-free, worldwide license to use any IP content that you post on or in connection with Facebook (IP License).
Lots of legal mumbo-jumbo, I know–but here's what that means. All sorts of different licenses exist on the internet with regard to content that you can use. Here at Law Street, for example, we need to make sure that images you see at the top of our posts are able to be used–we don't go out and take pictures ourselves most of the time, same as other news organizations. So we use photo-sharing sites like Flickr to find a picture with a license that allows us to use it, as long as we credit the creator. Essentially what Facebook is saying is that all of the content you post can be used by them because they now have a license that allows it. In order to sign up for Facebook, you agree to this. That's a concession you make to use their product.
So, essentially the status means nothing because both laws and the policies created by Facebook already spell out what can and cannot be done with your photos. Let's move on to address the fact that what the status does is try to retroactively amend a contract without negotiating. Think of it this way: imagine that you move into a new apartment and sign a lease with your landlord. The lease includes a provision that allows your landlord to show your apartment to prospective new tenants. But after signing that contract, you put up a sign on your door saying your landlord can't do that. Such an action would absolutely not stand up in court–and that's pretty much what this Facebook status is.
Listen, I get it. We don't want anyone else to have ownership or the ability to use our pictures. But that's how Facebook's policies are written, and we have agreed to them by creating Facebook accounts. So please, stop posting the status. It really doesn't do anything, I promise.