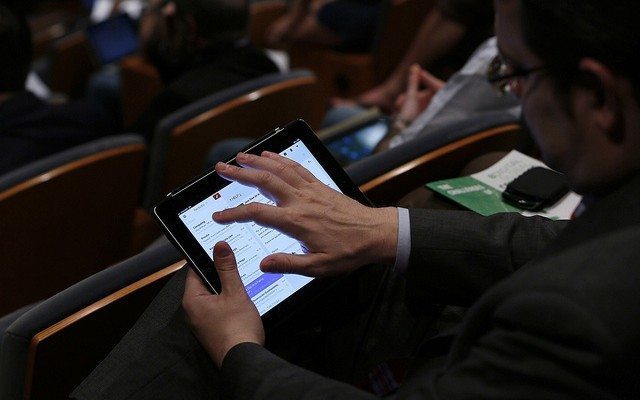 Image courtesy of [BarcelonaDigital via Flickr]
Technology
Big Data, Little Privacy
You're being tracked.
Surprise!
Well maybe that's not a surprise since  Americans are pretty cynical on issues of spying. It may surprise people, however, that the things they enjoy, such as digital news articles, videos, wearable technologies, and wireless appliances are all tracking their behavior. Depending on the technology used, data detailing frequency of maintenance, a person's interests or vital signs, and metadata like location and time is also collected. This information analyzes everything from potential consumer needs, to uncovering relationships and patterns that weren't previously known. The benefits of big data are enormous but we must consider how else this information could be used? At what point could this become a privacy concern?  Also, what steps are being taken to prevent possible manipulation?
Click here to find out everything you need to know about the big business of Big Data.
The increased use of technology to record defense capabilities, healthcare needs, government practices, as well as maintenance and safety needs are all positive ways big data has affected society. One positive effect translates into saving lives of premature babies after sensors record an uptick in body temperature, which could be a sign of an impending infection. Watching the Centers of Medicare and Medicaid Services prevent and stop more than $100 million worth of fraud after implementing the Fraud Prevention System, is another example of the advantages of Big Data. These two incredible examples of how Big Data is used as a  positive resource don't even begin to highlight the many significant contributions it makes to society.
From a business perspective, companies can use the information from data profiling to identify similar or related products, social issues, and events of interest to consumers. How products and events are marketed to consumers is directly related to an advertiser's ability to collect data and complete a practice known as behavioral targeting. An example of online use that constantly collects data is the social media platform, Facebook.  Most people are unaware that on top of the information provided by their profile, something as simple as posting a picture on Facebook provides more data and other related metadata, such as time and location, to the platform. This information as outlined in the company's Data Use Policy can be used as stated below.
Sometimes we get data from our affiliates or our advertising partners, customers and other .third parties that helps us (or them) deliver ads, understand online activity, and generally make Facebook better. For example, an advertiser may tell us information about you (like how you responded to an ad on Facebook or on another site) in order to measure the effectiveness of – and improve the quality of – ads.
I want to note the first line of the data use policy section provided above, which says, "sometimes we get data from our affiliates or our advertising partners."  Now wait a second, how do their ad partners and affiliates have data that can be linked to specific people and why are they able to pass it on to others?  The data use policy explicitly tells us that those affiliates and partners have collected data through responses consumers have provided for other ads on other sites, which is then used to create a behaviorally targeted ad for Facebook and vice versa. In addition, cookies, web beacons, and IP addresses are all used to create an online profile able to frame our digital identities. At that point there's no real need to have a name that identifies individuals. So when companies like Google, Facebook, Yahoo and others declare that the information they share is passed anonymously, they're technically telling the truth.
But these capabilities, most of which are not visible or available to the average consumer, also create an asymmetry of power between those who hold the data and those who intentionally or inadvertently supply it. – May 2014 Big Data Report
The outlined intent as stated by the terms above is to improve the Facebook experience by making sure Facebook knows what is important to its users. By identifying what's important to each individual, Facebook can ensure that users see more of the same information they're most likely to be interested in on either their newsfeeds or in advertisements. This sounds great right? Modifications made to the information seen on the newsfeed and in advertisements are based on:
Interests
Location
How often you use Facebook
Books you like and/or have read
Movies you like and/or have seen
TV shows you like and/or watch
Gender
Online purchasing habits
Other information provided by Facebook affiliates/partners/third parties
Topics you post about
Your friends list
Clubs/social groups/schools you're associated with
WAIT ONE MINUTE!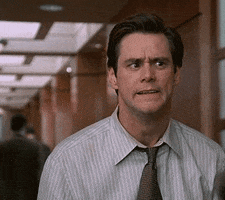 Oh my goodness, they know you in a way that has just gotten uncomfortably scary right?
Not only can your timeline be manipulated, but so can your perception of what is going on around you. Facebook received criticism after admitting that for one week, it intentionally tried to make 155,000 of its users sad for no other reason than just to see if they could do it.  Another example can be seen in how conversations concerning the social upheaval in Ferguson, Missouri was somehow missing from many Facebook newsfeeds while Ice Bucket Challenges were commonly seen. People wanted to know how life on this social media outlet could seem so out of the loop. That was until techies realized that a Facebook algorithm used to filter out posts Facebook feels users wouldn't be interested in, figured its users were much more interested in Ice Bucket Challenges than discussions on social inequities, policing, race relations, civil liberties and so forth.
For all we know, Facebook may have gotten it right.  After being bombarded by 24-hour news cycles and other  social media outlets like Twitter, which were jammed with Ferguson discussions, it may have been nice for users to escape to a place where Ferguson wasn't the only thing discussed.
Make no mistake, Facebook is not the only outlet that uses, collects, and has the ability to manipulate Big Data. Beyond Facebook is the general use of the internet and digital technology, all of which can collect big data. What must be done now, is to determine the proper use for this information and identify ways to protect the privacy of users. Several government agencies, departments, and branches of government are interested in discussing these topics. This can be noted by the FTC's call to identify how data is categorized, used, and the applicable laws to protect consumers. Additionally, organizations like the Open Internet Institute, Common Cause, Free Press, and Public Knowledge have submitted comments to the National Telecommunications and Information Administration (NTIA) on the importance of protecting telecommunications metadata.
With more people, governments, and organizations identifying concerns, changes can be made and applicable laws can be clarified to protect consumers and avoid impositions of privacy.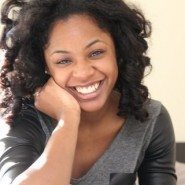 Teerah Goodrum is a Graduate of Howard University with a Masters degree in Public Administration and Public Policy. Her time on Capitol Hill as a Science and Technology Legislative Assistant has given her insight into the tech community. In her spare time she enjoys visiting her favorite city, Seattle, and playing fantasy football. Contact Teerah at staff@LawStreetMedia.com.