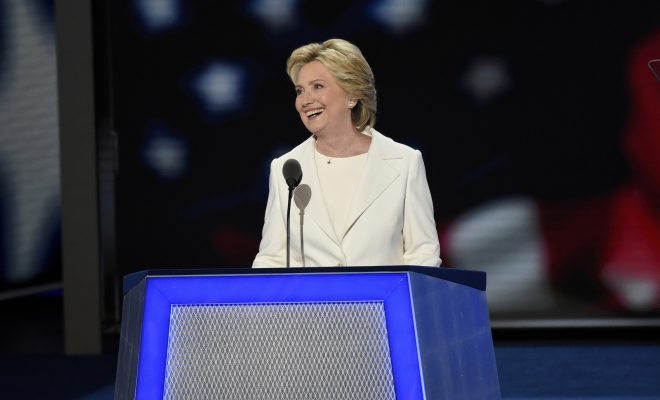 "144142_1DA5320" courtesy of [Disney | ABC Television Group via Flickr]
RantCrush
RantCrush Top 5: July 29, 2016
By
|
Welcome to RantCrush Top 5, where we take you through today's top five controversial stories in the world of law and policy. Who's ranting and raving right now? Check it out below:
Last night at the DNC, Hillary Clinton officially accepted the Democratic Party's nomination for president. Many viewers, including myself, were in awe of such a historic moment. I'm sure the opposition seized in disbelief. We all have a lot to say about what went on last night, from Katy Perry's performance to Hillary Clinton's killer white pantsuit (loved it!). But for some reason, the hot topic this morning is not what Hillary said during her acceptance speech, but how she sounded.
James Naughtie, a BBC commentator on the "Today Programme," responded to a question about whether Clinton had a "woman problem" saying:
 She does. There's something about her which puts some people off. It's partly the history. It's partly the slightly shrill tone which she tends to adopt sometimes in speeches.
And during her speech on Thursday night, many on Twitter couldn't resist telling Clinton to smile and commenting about her voice. I guess we've got a lot of sexist coverage to look forward to.