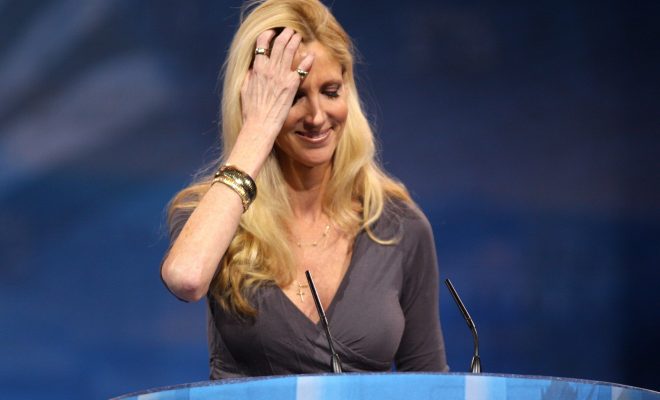 Image courtesy of Gage Skidmore; License: (CC BY-SA 2.0)
RantCrush
RantCrush Top 5: July 17, 2017
By
|
Welcome to RantCrush Top 5, where we take you through today's top five controversial stories in the world of law and policy. Who's ranting and raving right now? Check it out below:
On Saturday evening, Senate Majority Leader Mitch McConnell said that the vote on the new health care bill will be delayed. This is the second time a vote on the bill has been delayed. As no Democrats will vote in favor of the bill, Republicans can only afford to lose two votes to pass it. Senators Susan Collins and Rand Paul have already said "nope" to voting for the bill as it is now, and as Senator John McCain is recovering from a Friday surgery and would not be able to attend, McConnell's only choice was to delay.
McCain had surgery to remove a blood clot from above his eye, but yesterday, medical experts said it could be more serious than what has been previously described. The recovery period from such an operation is normally a few weeks, said an assistant professor of neurosurgery at the Albert Einstein College of Medicine, Dr. Nrupen Baxi. He also said that this type of blood clot would not be found in a regular check up, but only if doctors had seen symptoms that prompted a closer look. But many commented on the irony of delaying the health care vote over a health-related issue that could happen to anyone.
We're going to wait for John McCain to recover from his excellent care so he can help us vote to take yours away. https://t.co/q36beNVl7H

— Jesse Berney (@jesseberney) July 16, 2017