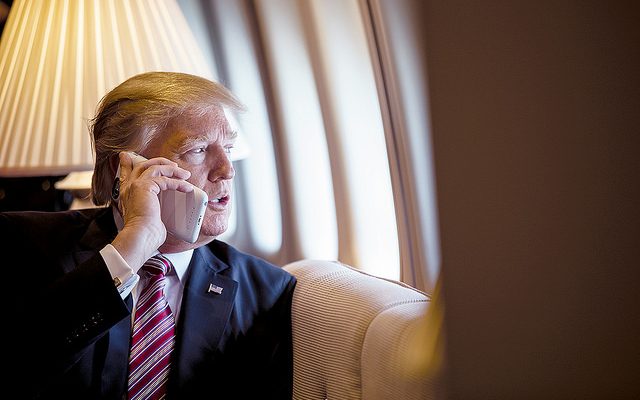 Image Courtesy of Shealah Craighead: Licence (1.0)
Politics
When Trump Blocks Twitter Followers, Does he Violate the Constitution?
President Donald Trump's Twitter account has controversially given his almost 32 million followers direct, unfiltered access to his thoughts and stances on issues. Now that users are getting blocked from the account for offending the president, a group of lawyers say his actions infringe on their freedom of speech.
On Tuesday, the Knight First Amendment Institute at Columbia University wrote a letter asking Trump to remove the blocks, adding that they constitute a violation of the First Amendment.
This request brings up some novel legal questions: Is access to a president's tweets and the information they contain comparable to a public town hall, despite the fact that they are being posted on a private account? If so, can the president violate the Constitution if he prevents a user's access? The lawyers' letter states:
When the government makes a space available to the public at large for the purpose of expressive activity, it creates a public forum form which it may not constitutionally exclude individuals on the basis of viewpoint. This is true even if the space in question is 'metaphysical' rather than physical; even if the space is privately rather than publicly owned; and 'even when the limited public forum is one of [the government's] own creation.'
On the same day the letter was written, White House press secretary Sean Spicer said in a briefing that Trump's tweets ought to be taken seriously, thereby strengthening the lawyers' argument. He "is the president of the United States, so they're considered official statements by the president of the United States."
Users have been blocked for tweets as simple as covfefe-related jokes, and policy criticism. Holly Figueroa O'Reilly was blocked from the @realDonaldTrump account after she made a joke about how the pope frowned at the president during his trip to the Vatican. She agrees that her blocking may constitute an offense to her First Amendment rights.
"This is an elected official trying to silence an entire sector of the dissenting populace," O'Reilly said in opinion article. "This is what dictators and fascists do. This isn't what we do here in America.
@realdonaldtrump isn't a regular citizen. He's @potus His tweets are public record. Unblock us this is unconstitutional #BlockedByTrump pic.twitter.com/a9Kw4KNTlv

— Andy Signore (@andysignore) June 7, 2017
Some, however, do not think cases like these would hold up in court. Ken White, a First Amendment litigator and blogger, told Vox that a blocked user is only being prevented from being able to "read what the president has chosen to vent on this particular site," and not to speak about matters.
Other issues include the fact that the president has two accounts, including his @POTUS handle, and the fact that ultimately they are both hosted through a private company's servers further muddle the legal picture.
While the debate over Trump's Twitter blocks continues, some of his former followers have started a #BlockedByTrump hashtag, choosing to view the president's move as a badge of honor.
Tonight I am honored to join an elite club … #BlockedByTrump. Apparently, I hurt the feelings of the "leader of the free world". SAD! pic.twitter.com/yQGyt2yBJE

— Rob Szczerba (@RJSzczerba) June 2, 2017
Is #BlockedByTrump just a hashtag or the Holy Grail of Twitter?

— Christoph Rehage (@crehage) May 30, 2017
If Trump doesn't reverse the blocks or answer the letter, the Knight Institute says his administration should prepare for "legal action to protect the First Amendment rights of blocked individuals."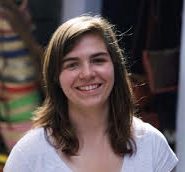 Celia Heudebourg is an editorial intern for Law Street Media. She is from Paris, France and is entering her senior year at Macalester College in Minnesota where she studies international relations and political science. When she's not reading or watching the news, she can be found planning a trip abroad or binge-watching a good Netflix show. Contact Celia at Staff@LawStreetMedia.com.