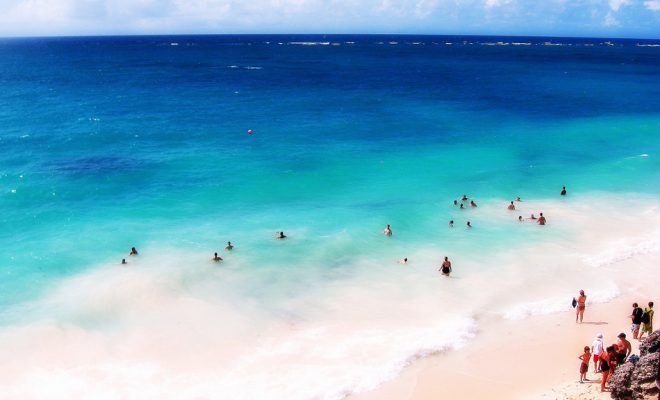 Image courtesy of [16:9clue via Flickr]
Politics
It's About to Get Easier to Visit Mexico: Limits on U.S.-Mexico Flights Lifted
By
|
It looks like it's going to be easier and cheaper to get to Mexico soon, thanks to the loosening of many regulations on commercial flights. In December 2015, Mexico and the United States agreed to open their aviation markets. According to the State Department:
The new agreement removes limits on the number of airlines serving any U.S.-Mexico city pairs and expands opportunities for travel and trade between the United States and Mexico.
Traditionally, only a few airlines were allowed to fly to each Mexican city (and vice versa). But government officials hope that the deal will increase competition, and as a result, prices will be lowered. Even if prices don't drop that much, increased choice in times and destinations of flight will probably be welcomed by many customers.
The opening up of the aviation markets has caused airlines to add flights from the U.S. to Mexico–America, Delta, and Southwest have all already announced that they're expanding their offerings. Due to how busy Mexico City's airport tends to be, flights under these new regulations are more likely to go to popular vacation destinations. One of Southwest's executives stated, specifically about the airline's expanded offerings from California to the Mexican cities of Cancun, San Jose del Cabo/Los Cabos, and Puerto Vallarta:
We are able to do what we have done for decades in California and in cities across the country: enter a nonstop market, bring low fares with unmatched value, and connect people in a more affordable way with places that are important in their lives.
The relationship between the United States and Mexico has been a bit uncomfortable during this year's contentious election, and so a focus on easier tourism and trade is a welcome piece of good news.