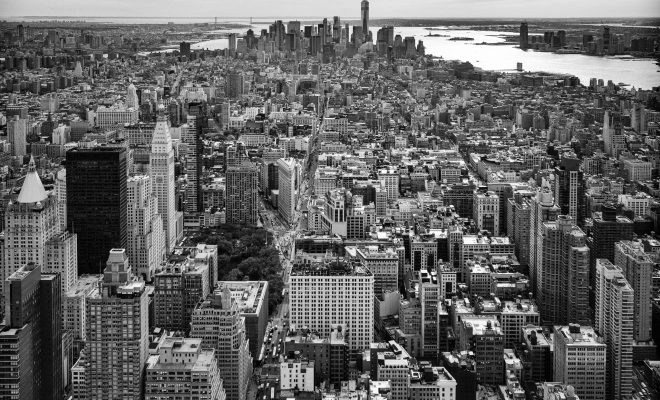 "Manhattan" Courtesy of Marcela; License: (CC BY 2.0)
Law
Nearly Four Decades Later, Etan Patz's Killer is Convicted of Murder
By
|
On the morning of May 25, 1979, a six-year-old boy walked, without adult supervision for the first time, to his school bus stop in New York City's SoHo neighborhood. Etan Patz never came home that day. In fact, he never made it to school–and his body has never been found. But on Tuesday, 38 years later, the case that shocked the country came to a close: a jury convicted Pedro Hernandez on one count of second-degree murder, and one count of first-degree kidnapping. He will be sentenced on February 28.
"The Patz family has waited a long time, but we've finally found some measure of justice for our wonderful little boy, Etan," Stanley Patz, Etan's father, said after the verdict was read. "I'm really grateful that this jury finally came back with which I have known for a long time — that this man, Pedro Hernandez, is guilty of doing something really terrible so many years ago."
The conviction ends one of the longest-standing child murder cases in U.S. history, and Patz was one of the first missing children to end up on the side of a milk carton. Hernandez, 56, first became a suspect in 2012, when his brother-in-law told police that Hernandez, decades earlier, said he had "done a bad thing and killed a child in New York."
Hernandez confessed, and police charged him with second-degree murder. In his account, he said he baited Etan Patz with a soda to the basement of a bodega he worked in at the time, which was near the school bus stop. There he choked the child and stuffed him in a bag, which he left at a curb a few blocks away.
JUST IN: Jury finds Pedro Hernandez guilty in kidnapping and death of Etan Patz in 1979. pic.twitter.com/3iOjOxGvga

— ABC News (@ABC) February 14, 2017
But Hernandez's first trial in 2015 resulted in a hung jury. One juror, Adam Sirois, believed Hernandez was mentally deranged, and his admission did not make sense. "For me, the whole case kind of hinges on mental health, which factors into what I think are the false confessions — or at least the likelihood of false confessions being made by him," he said at the time.
The defense called on doctors and psychiatrists to testify about Hernandez's mental condition, and how his admission could have been a fictional account. His daughter described her father's strange visions. But the prosecutors said his mental incapacities were exaggerated, and perhaps even fake. In the decades following Patz's disappearance, Hernandez lived in New Jersey with his wife and daughter, with seemingly no run-ins with the law.
In his closing arguments a few weeks ago, Harvey Fishbein, Hernandez's lawyer, said his client is "an odd, limited, and vulnerable man," and added that "Pedro Hernandez is an innocent man." But according to the jury that is, without a reasonable doubt, incorrect. Which for Stanley Patz, was a long overdue sigh of relief. "I am truly relieved, and I'll tell you, it's about time," he said. "It's about time."