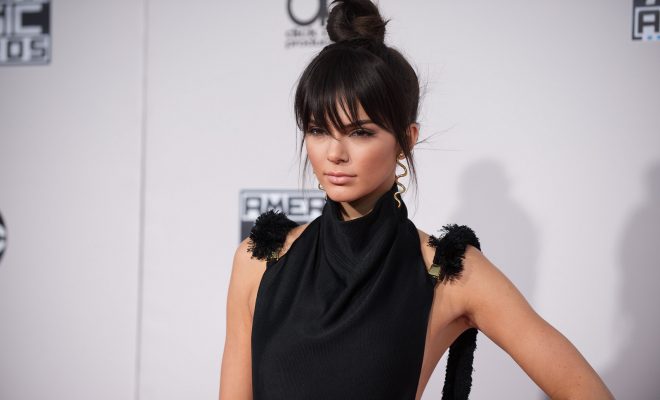 Image Courtesy of Disney/ABC Television Group: License (CC BY-ND 2.0)
Humor
New Tone-Deaf Pepsi Ad Receives Brutal Backlash on Twitter
It seems like 2017 is the year of the "woke" commercial. This past Super Bowl, audiences were served these types of seemingly socially conscious ads from giants like Audi, Budweiser, and Airbnb. Last night, Pepsi decided to get in on the trend and released a two-and-a-half minute ad starring Kendall Jenner that basically everyone on Twitter found to be as tone-deaf as it was offensive. The ad, which is part of a global campaign that focuses on "the moments when we decide to let go, choose to act, follow our passion and nothing holds us back," pretty overtly evokes imagery borrowed from what we've seen at Black Lives Matter protests.
The commentary on Twitter was a perfect combination of reflection on how Pepsi allowed for this ridiculous ad to be made in the first place, and the brutal roasting that Pepsi deserves.
Star Wars would have never happened if Princess Leia just handed me a can of Pepsi at the beginning of the movie

— Darth Vader (@DepressedDarth) April 5, 2017
"Now just wait one second officers.

I have a Pepsi." pic.twitter.com/NW0sddKOOI

— Philip Lewis (@Phil_Lewis_) April 5, 2017
"I have a dream that one day God's brown, black, and white children will enjoy backwash from the same can of Pepsi." pic.twitter.com/DEFwxXxIP0

— April 4, 1968 (@BroderickGreer) April 5, 2017
.@pepsi could have spared itself a lot of trouble by going back to its original slogan "We Only Have Pepsi, Is That Okay?" #PepsiMoment

— Matt Helgeson (@MattHelgeson) April 5, 2017
In Baltimore they handed out water…nothing changed. @Pepsi pic.twitter.com/X73fcxPIMF

— DC Maryland Virginia (@DMVFollowers) April 5, 2017
"This is officer Haynes; just saw a group of black boys. You guys up for a Pepsi? I think I can force about 4 cans from them" pic.twitter.com/YATDgxLq5C

— #Wejoice (@Rejiaku) April 5, 2017
"STOP GUYS! I have a Pepsi multi pack in my car!!" pic.twitter.com/0BamCseHUo

— Ojuelepogba (@Chenyboi) April 5, 2017
when you were going to violently break up a peaceful protest but the Pepsi way too good pic.twitter.com/wTPCwpyk2v

— Hanif Abdurraqib (@NifMuhammad) April 5, 2017
Pepsi ain't been right since they lit Michael Jackson's Jheri curl on fire.

— Jemele Hill (@jemelehill) April 5, 2017
me: I'll have a coke
waitress : is Pepsi ok?
me: oh I'm actually already not racist but thank you

— Sophia Benoit (@1followernodad) April 4, 2017
theory: that Kendall Jenner Pepsi ad is actually a Coke ad

— Chris Gayomali (@chrisgayomali) April 4, 2017
.@CocaCola watching this @Pepsi ad go up in flames pic.twitter.com/s4DW2GqpXq

— Ryan Brooks (@ByRyanBrooks) April 4, 2017
"They ain't have no more damn Pepsi at the store!" pic.twitter.com/lVb8hA7Feo

— malibu nova (@theBrittdoll) April 5, 2017
MLK's daughter even got in on the trend:
If only Daddy would have known about the power of #Pepsi. pic.twitter.com/FA6JPrY72V

— Be A King (@BerniceKing) April 5, 2017
And, finally, this thread pointed out the ultimate issues with the commercial–click on the tweets to see the whole thing:
iesha l evans peacefully stands in front of troopers n baton rouge during a protest for philando castile & alton sterling. she was arrested. pic.twitter.com/1UgduU14kz

— lay-ken. ☥ (@lakinimani) April 5, 2017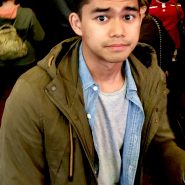 Austin is an editorial intern at Law Street Media. He is a junior at The George Washington University majoring in Political Communication. You can usually find him reading somewhere. If you can't find him reading, he's probably taking a walk. Contact Austin at Staff@Lawstreetmedia.com.