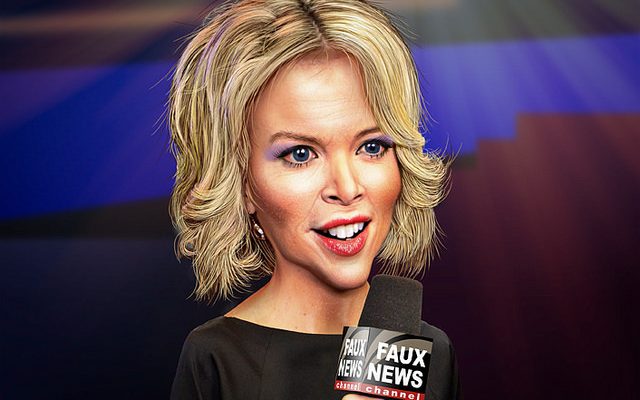 "Megyn Kelly- Caricature" Courtesy of DonkeyHotey: License (CC BY 2.0)
Entertainment
Megyn Kelly's Interview with Alex Jones Sparks Negative Reactions
Megyn Kelly's exclusive interview with Infowars.com head Alex Jones aired on Sunday night on NBC News, but ultimately faced more criticism than praise.
The much-anticipated interview drew 3.5 million viewers, according to Nielsen ratings, putting it even with a rerun of "America's Funniest Home Videos" and two million viewers behind a rerun of "60 Minutes." Kelly's two previous shows earned 0.7 and 4.9 million viewers respectively.
Kelly and NBC faced plenty of criticism prior to the airing from those upset with the national platform given to Alex Jones, a famous right-wing personality who is often accused of spreading false facts and conspiracy theories. He is perhaps most infamous for claiming that the 2012 shooting at Sandy Hook Elementary School was a hoax.
Critics accused Kelly of promoting Jones, a man who many blame for spreading fake news and riling up his angry, right-wing supporters. These complaints were only fueled by the fact that the interview aired on Fathers Day. Many pled with NBC to not air the segment, but only NBC affiliates in Connecticut, where the Sandy Hook shooting occurred, elected not to show the interview.
Kelly, a former Fox News host, has long been under public scrutiny and her transition to NBC has made her more mainstream. Many at NBC put their faith in Kelly, believing she was destined to be a "super star" but one anonymous television executive believes her ceiling is as a "cable star," according to CNN. So, many were upset that she was using her new platform to normalize Jones and his radical, oftentimes racist, theories.
Plenty of advertisers withdrew their sponsorship in response to the interview, including JPMorgan Chase, according to The Hill. On a local scale, several ads were pulled from the air, according to CNN. JPMorgan Chase CMO Kristin Lemkau "requested that its local and digital ads not be placed adjacent to any broadcast or stream of the segment," according to Jezebel.
As an advertiser, I'm repulsed that @megynkelly would give a second of airtime to someone who says Sandy Hook and Aurora are hoaxes. Why? https://t.co/luwyCwP7Ti

— Kristin Lemkau (@KLemkau) June 12, 2017
In order to make up for this issue, NBC ran several public service announcements, normally reserved for less desirable time slots, according to Variety. Additionally, there were an unusual number of NBC promotions and repeated advertisements during the broadcast, indicative of the network's scramble to fill ad breaks.
Those upset with the interview were emboldened when Jones released audio of Kelly promising him that the interview wouldn't be a "gotcha hit piece" and that it would leave "the left" impressed. But it's traditionally against journalistic ethics to promise interview subjects that you will make them look as good as possible.
In the end, Kelly's interview with Jones may have caused more trouble for NBC than it was worth. Now it will matter if these ramifications will have a long term effect. Will big advertisers, like JPMorgan Chase, return to NBC and Kelly's show specifically? As for Kelly's ratings, they peaked with her pilot episode and haven't come close to those levels since.
NBC expected big things out of Kelly when she moved from Fox, but after a tumultuous first month she may be in more trouble than expected. Nowhere to go but up…right?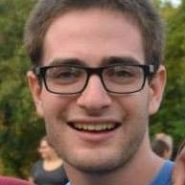 Josh Schmidt is an editorial intern and is a native of the Washington D.C Metropolitan area. He is working towards a degree in multi-platform journalism with a minor in history at nearby University of Maryland. Contact Josh at staff@LawStreetMedia.com.