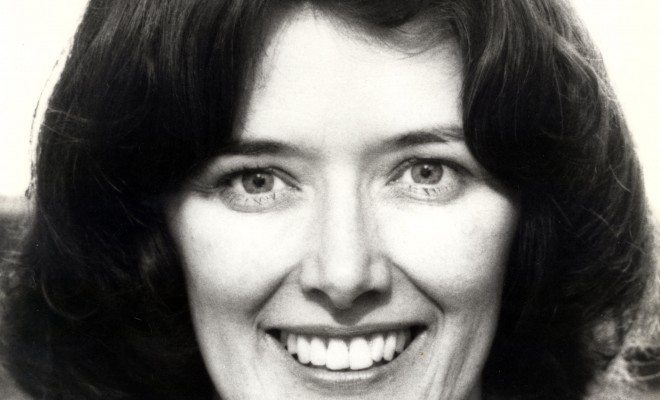 Society and Culture
Patricia Schroeder: Trailblazer for Women in Politics
By
|
She was the Hillary Clinton before Hillary Clinton. She stared gender stereotypes in the face and boldly took them on. She paved the way for women desiring to make their mark in the political world and did so with pride. Though she never once considered a career in politics growing up, Patricia Schroeder became a national icon and a representative of women and their rights during her time serving in the United States Congress. She shocked the masses time and time again, especially when she ran an unprecedented campaign for President of the United States.
Despite her monumental achievements, she is surrounded by a humble and genuine air. I felt completely comfortable approaching her at her appearance at the Library of Congress last week to request an interview. I wrote a brief article chronicling the short event, which barely whet my palate of curiosity. Luckily she quickly agreed to my request.
Patricia Schroeder, born in Oregon, comes from modest beginnings. Her father worked in the aviation industry, which often uprooted the family from one city to another. Because of her father's career, Patricia Schroeder obtained a license to fly and developed an admiration for Amelia Earhart, along with other bold female figures. "Eleanor Roosevelt and Amelia Earhart were two women who spoke their minds and branched out and did things that women weren't normally doing," Schroeder explained in a pensive tone during our phone conversation.
Because her mother was a teacher, Pat Schroeder grew up with a female role model who was successful as both a mother and a working woman. "I was very lucky in that my mother was a teacher and I didn't have as many hangups about being able to work and raise my children. I didn't have such a severe attack of guilt about doing both. [My parents] encouraged me to do whatever I want." Schroeder does not think that her political career had any negative impacts on her children. "They are both well adjusted, not on drugs, one went to Princeton and got a PhD, one went to Georgetown and got an MBA, and they're both married with two kids." Yes, it sounds like they are doing just fine.
During our interview, Schroeder recounted an amusing anecdote about the time when her son called her while he was at college. The simple reason was to thank her for not constantly asking if he was dating anyone like the mothers of his friends did. Schroeder said that the information about his friends' romantic lives was none of their parents' business.
After attending the University of Minnesota for her undergraduate degree, Schroeder attended Harvard Law School. When I asked how her time at Harvard changed her as a person, she pointed out that it was good preparation for entering into the male dominated Congress later on in life. "I went to the University of Minnesota first and there were 30 or 40 thousand students. It was huge and we were assumed to be adults; if you come and you pass, great, if you come and don't pass, too bad. At Harvard it was more regimented in a way. A lot of the students had always gone to private schools or [gender] segregated schools and couldn't get over going to schools with girls." She told me that men constantly lectured her about taking a "man's job."
Despite her immense success as a player in the political arena, Schroeder never considered a career in politics before her husband's suggestion that she run for congress to challenge the Republican incumbent in their Colorado district. James, her husband, was not only responsible for jump starting her career as a politician at age 32, but also acted as a role model for men whose wives were in similar roles. "A lot of guys didn't know how to manage if their wife was in a prominent role," Schroeder explained. "They thought it reflected on their masculinity."
Being one of the few female politicians at the time was certainly challenging, but Schroeder used a variety of techniques to combat the difficulties. When I asked if she ever tried to change herself to better fit into the testosterone-dominated world of Washington politics, she quickly answered, "No. I always figured I was not an actress. If I couldn't be myself this whole thing was not going to happen. What you saw was what you got."
She was always well known for her quippy one-liners and sense of humor. For example, when asked how she could be a mother and a politician, she explained that she had "a uterus and a brain that both worked." According to Schroeder, "humor is a wonderful way to keep your head. You can either get mad or find humor in it." She partly attributes her ability to come up with her famous quotes to her gender. "Males always use sports analogies. Part of why people thought [my sense of humor] was different, was just the gender difference in what women might say. They rarely talk about 'moving the goal posts'."
Though in some ways women's rights have come a long way, many issues still stand out for Schroeder as great challenges facing women today. "To me, it's shocking that we are just a few years away from looking at having had the vote for 100 years, and yet we still aren't in the constitution. Still? Remember Abigail Adams writing to John saying 'remember the ladies'? Well, they still haven't remembered the ladies." Preventive healthcare for women is also an issue at the forefront of Schroeder's mind, as it always was during her time in Congress. "One hundred years ago, Margaret Sanger was saying contraception was a big part of women's preventative health issues and now the Supreme Court is looking into if it is necessary."
Schroeder also criticizes the lack of equality between women and men in the workforce, and the measly amount of time given to women for maternity leave. "Two-thirds of the minimum wage earners are women and women college graduates will make less than men by about one million six." Single moms have still got a really tough time, and we haven't done anything to make childcare more accessible. In the United States, if you work for a group of more than 50 people you can get 12 weeks of unpaid leave. Women are not a minority, yet we haven't been able to put it together and say 'enough already.' Somehow, it just hasn't moved women and I guess I must be strange."
During both of my encounters with Schroeder, she proved to be anything but "strange." I see her as simply ahead of the curve, as she always was. Her iconic role as a political pioneer for women made it easier for them to enter into similar careers. Patricia Schroeder is a prominent advocate for taking action to make a change. "Don't wait for somebody to ask you — men never wait to be asked. We keep pretending that we are at a dance and this is not a dance. Women are 100 percent qualified and men about 50 percent. Getting women to step forward and say 'I can do this' is very important, and they couldn't mess it up any more than it already is."
—
Marisa Mostek (@MarisaJ44) loves globetrotting and writing, so she is living the dream by writing while living abroad in Japan and working as an English teacher. Marisa received her undergraduate degree from the University of Colorado in Boulder and a certificate in journalism from UCLA. Contact Marisa at staff@LawStreetMedia.com.
Featured image courtesy of [Wikimedia]