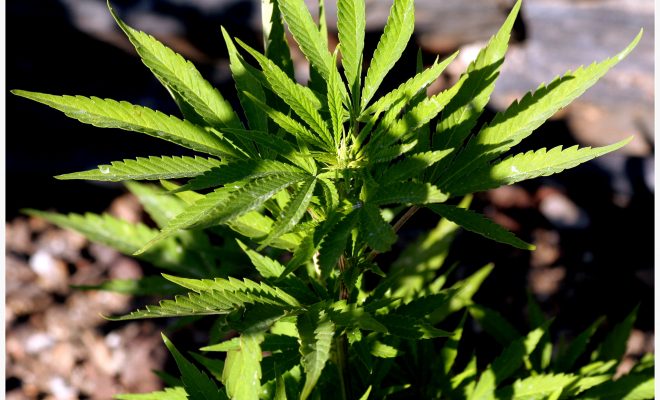 Image courtesy of [Manuel via Flickr]
Cannabis in America
Will New Jersey Start Treating Weed like Tobacco?
By
|
New Jersey legislators are now weighing a bill that would legalize recreational marijuana in the state. A new bill introduced by New Jersey State Assemblyman Michael Patrick Carroll, a Republican, would treat it a lot like tobacco, by allowing it to be sold at places like gas stations, grocery stores, and convenience stores.
Marijuana would be able to be sold to individuals over the age of 19 in unlimited amounts. Carroll told Politico:
To me it's just not a big deal. It's already ubiquitous. Anybody who thinks this is somehow going to increase the availability of marijuana has never been 19. If that's the case, then what's the big deal about having it available at the local 7-Eleven?

The whole point here is to get the government out of the business of treating at least marijuana use as a crime and treat it instead as a social problem.
The legalization of recreational marijuana at the state level obviously doesn't mean that New Jersey users would be in the free and clear when it comes to federal law–weed is still treated as a Schedule I substance. This can also be problematic for businesses selling recreational marijuana in states that have legalized it–for example, national banks may be reluctant to work with them, and the IRS doesn't allow businesses that sell marijuana to take certain tax deductions.
It's also important to note that this legalization wouldn't affect medical marijuana, which is already legal in the state of New Jersey.
Carroll's introduction of the bill is somewhat interesting, given that he is viewed as one of the most conservative state legislators in New Jersey. And while he claims that he has never used marijuana himself, he has consistently taken bold stances when it comes to drug laws. For example, Carroll has repeatedly said the "War on Drugs" has been a failure.
But one of Carroll's fellow Republicans may create a problem if the bill makes it to the governor's desk–Governor Chris Christie has promised to veto any bill that legalizes recreational marijuana. While Christie is about to be term limited out from running again, there's no way to know what the next governor's position on recreational marijuana will be like.
But the fact that a lawmaker is even proposing treating marijuana like tobacco would have been borderline unthinkable just a few years ago. A handful of states have officially legalized recreational use, and more states are considering it in November. Keep an eye on Law Street's Cannabis in America coverage to stay as up-to-date as possible.