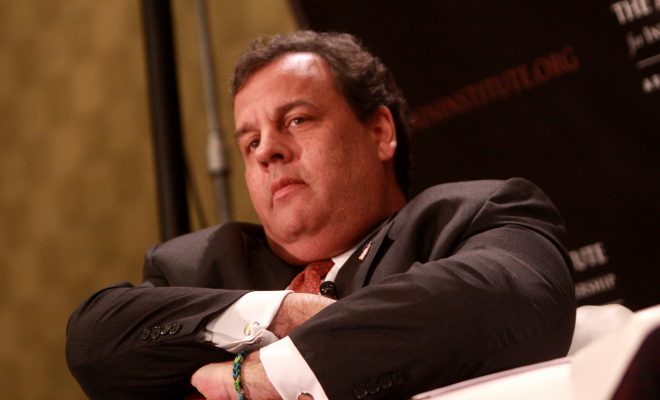 Image Courtesy of Gage Skidmore; License: (CC BY-SA 2.0)
Cannabis in America
New Jersey Senator Proposes Marijuana Legalization Measure
By
|
New Jersey State Senator Nicholas Scutari introduced legislation on Monday that would legalize recreational marijuana use in the Garden State. But in a news conference, Scutari said he does not expect his bill to pass under the current governor, Chris Christie, who is a fervent critic of recreational marijuana. Instead, his intention is to create the groundwork for the next governor to build on.
"It is time to end the detrimental effect these archaic laws are having on our residents and our state," Scutari said. His proposal would legalize limited quantities of marijuana for recreational use. Medical marijuana, while strictly regulated, is already permitted in New Jersey. Per Scutari's legislation, possession of up to once ounce of marijuana would be legal. Home cultivation would not be allowed. And a sales tax on marijuana would be imposed, increasing over time.
New Jersey is one of a number of states that have recently proposed a marijuana legalization bill. Last November, many states passed ballot measures that legalized pot use, both recreationally and medically. Currently, medical marijuana is legal in 29 states and D.C. Recreational marijuana is legal in eight states and D.C. But under Christie, full legalization in New Jersey has gone nowhere. In the early stages of his presidential campaign in 2015, he said marijuana is banned at the federal level and "should be enforced in all 50 states."
With New Jersey's gubernatorial election taking place in November, Scutari's proposal, along with any other marijuana legalization effort, is unlikely to have any impact until next year. The Democratic front-runner in the race to replace Christie, Phil Murphy, has expressed support for reforming New Jersey's marijuana laws. And Lt. Gov. Kim Guadagno, the Republican front-runner, has not explicitly stated her views concerning marijuana reform.
But for now, legalizing recreational marijuana in New Jersey is a far-fetched endeavor. Earlier this month, Christie said "crazy liberals" want to legalize marijuana. "They want that blood money? Let them do it," the governor said. Perhaps foreshadowing the fortunes of Scutari's bill, Christie added: "And they will. Let me tell you something — this will be like priority number one come January. I guarantee you, if we have a Democratic governor, it will be priority number one."