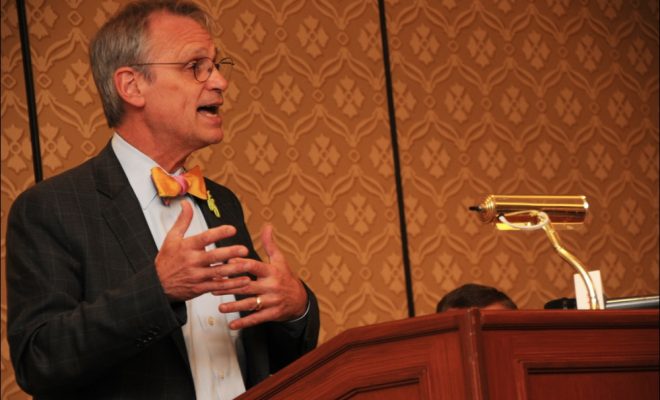 Image Courtesy of Brian Hodes; License: 

(CC BY 2.0)
Cannabis in America
House Committee Blocks Medical Marijuana Access for Veterans
By
|
A House committee on Tuesday blocked an amendment in a VA spending bill that would have expanded access to medical marijuana for veterans. Because marijuana is classified as a Schedule I substance, it is banned by the federal government. Even as states legalize cannabis for medical and recreational purposes, veterans have struggled to gain access to medical marijuana through the VA.
Sponsored by Representative Earl Blumenauer (D-OR), the Veterans Equal Access amendment would bar federal funds from blocking veterans' access to medical marijuana in states that have legalized it. The amendment, proposed as part of the 2018 Military Construction bill, would have permitted VA doctors to "make appropriate recommendations, fill out forms, or take steps to comply" with medical marijuana programs in states that have legalized it.
In the 29 states–plus D.C.–that have legalized medical marijuana, VA doctors cannot prescribe or recommend medical marijuana to their patients, because the VA is a federal agency. For veterans afflicted with psychiatric conditions, like PTSD, medical marijuana can be an effective tool–and is much less dangerous than opiates. The American Legion and other veterans groups support greater access to medical marijuana for veterans.
"Given that veterans are more likely to commit suicide or die from opiate overdoses than civilians, our fight to provide them safer alternatives won't stop here," Blumenauer, a founding member of the Congressional Cannabis Caucus, said in a statement. "We have stronger support in the House and Senate than ever before, and we will keep advocating for a more rational approach."
For the last several years, a growing group of lawmakers from both parties have tried to tie the equal access amendment to the VA spending bill. Last year, both the House and the Senate passed the amendment, but it was dropped during conference discussions on the final bill. This year's effort is not entirely dead. Earlier this month, the Senate Appropriations Committee easily passed a similar amendment, so when both chambers meet to hash out the final VA bill, it could still make the cut.
"All we want is equal treatment for our wounded warriors," Blumenauer added. "This provision overwhelmingly passed on the House floor last year – and bipartisan support has only grown. It's outrageous that the Rules Committee won't even allow a vote for our veterans. They deserve better. They deserve compassion."
Despite the federal government's reluctance to reform marijuana laws, or to reclassify marijuana, a bipartisan chorus is growing in support of legalization–Blumenauer's amendment was co-sponsored by nine Democrats and nine Republicans. And though the House committee did not pass the amendment, at least one Republican member publicly supported it.
"I've seen firsthand the benefit people can derive from medical marijuana," Representative Dan Newhouse (R-WA) said. "It seems to me if it's available and it works, we should make that available to our veterans as well."