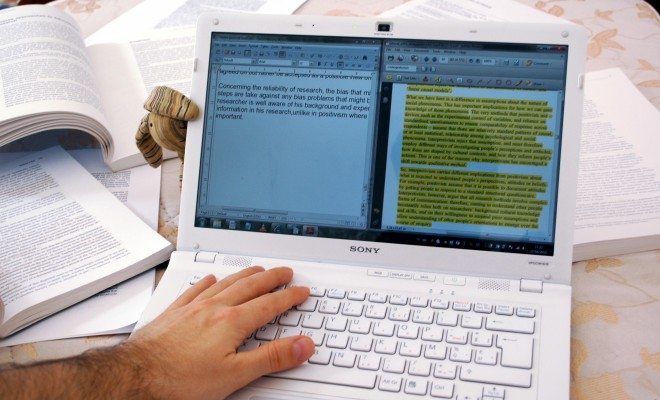 Image courtesy of [Kristof Abrath via Flickr]
Schools
William Mitchell College of Law Launches Hybrid Online Legal Program
By
|
In September of 2013, the American Bar Association Task Force on the Future of Legal Education called on law schools to embrace technology as a useful tool for educating future attorneys. Finally, someone has responded to that call. Just this month, William Mitchell College of Law launched a new and unique legal education experiment combining traditional classroom learning with online courses.
In December of 2013, school officials met with the ABA Council of the Section of Legal Education and Admissions to the Bar to request a variance from ABA accreditation standards, which state that no more than one-third of an accredited law school institution's curriculum can take place outside of the traditional classroom setting. A variance was granted to the William Mitchell program, which it allows it to be more flexible and focus more on an online portion.
Under the terms of the variance set by the ABA, the school will be allowed to admit four entering classes of students to this hybrid program, and each class size must be limited to 96 students. Additionally, the school must provide detailed reports to the council that include information pertaining to applications, admissions, attrition, course evaluations, and skills training.
The ABA's managing director of accreditation and legal education, Barry Currier, considered several factors before granting the variance to William Mitchell. These factors include the school's 113-year history and its vast experience with part-time law students. According to Currier, the school's application for the variance was detailed and well thought-out. It was clear to him that the school was determined to making this program succeed.
Currier stated that:
It's fair to say that this is most substantial variance that's been granted, and it's not an exclusive agreement between the ABA and William Mitchell. Any school that submits a variance application as carefully thought out and researched, and demonstrates this level of commitment will get a serious listen from the council.
He encourages other schools to develop their own innovative programs as well-thought out as this one.
The program welcomed 85 students, who have an average age of 38, for its first year of operation. According to the law school's press release, over one-third of the students already have graduate degrees in other fields. These students will participate in a four-year part-time JD degree program that requires approximately one to two weeks of classroom attendance per semester at the law school's brick-and-mortar campus located in St. Paul, Minnesota. The rest of the time, students will take their law school courses online. Annual tuition will be $27,770, which is the same as the cost of the school's traditional part-time program.
This unique program will give people who may not have have the time to travel and sit in class all day the opportunity to earn their law degree in a more convenient way. One of the students in this new hybrid program, 59-year-old Brian Kennedy, jumped at the opportunity to be a part of this program. He told Star Tribune,  "I was accepted to William Mitchell in 1981 and life got in the way." After being sidetracked by an entertainment-industry career, he regretted not going to law school. Now, he's looking forward to his second chance. He said, "I'm starting a new career. It just took me a while to get here."
Others, like 41-year-old Vershawn Young, plan to keep their current carreers while attending law school. Young is a communications professor at the University of Waterloo in Ontario, and said that he chose William Marshall because it was the only law school option that would allow him to keep his current job. He expects that the program will allow him "to experience something phenomenal." It sounds like he's probably right–the flexibility that this hybrid program allows is one of it's truly unique aspects, and it is one that will likely lead to the program's success.