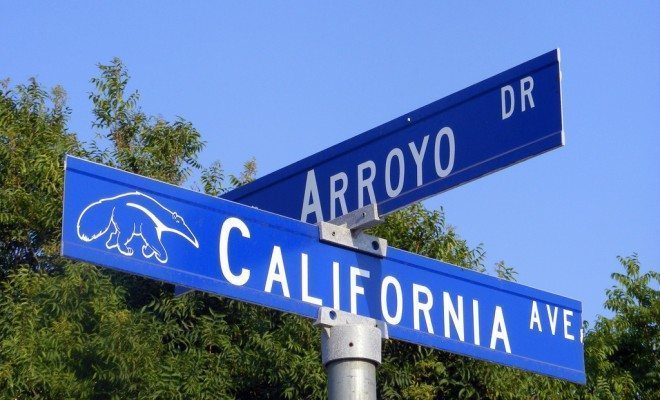 Schools
UC Irvine Law School Accredited and Thriving
By
|
At a time when law school enrollment is down across the country, it seems like it would be very difficult to open a new law school; however, the University of California-Irvine wasn't deterred by this when it opened its own law school in 2009. This month, the University of California, Irvine School of Law received full accreditation from the American Bar Association.
The school has already accomplished much more than simply earning its accreditation. UC Irvine Law's enrollment has increased every year since its opening, despite the nationwide decrease in demand for law school. The school has also been ranked third in student placement in prestigious judicial clerkships, behind only Yale and Stanford. In addition, the school placed seventh in Scholarly Impact, a rankings system that measures the impact professors have on the law field.
To get perspective on UC Irvine Law's success, I talked with the Dean of the Law School, Erwin Chemerinsky. As far as seeking accreditation went, Chemerinsky says the standards that needed to be met were made clear and the school was careful to meet all requirements. But Chemerinsky stressed, "Accreditation is the minimum required, we want to go far beyond that in creating an outstanding law school."
According to Chemerinsky, the goal from the beginning was to be a top law school, and that mentality has driven its success. When asked how UC Irvine Law is growing while so many law schools are losing students, Chemerinsky stressed that the school's success is due to the outstanding faculty and students they have recruited, adding, "I believe that we have created a very special law school. In part, it is different and special because of our commitment to experiential learning."
The experimental learning that UC Irvine Law is known for includes an innovative docket of classes, along with a requirement that all students participate in a clinical program. In clinics, students represent clients under faculty supervision.
UC Irvine Law has entered a saturated market and thrived. There are currently more law school seats nationwide than students to fill them, which has led to falling enrollment and some lower prices. Despite this, UC Irvine Law has attracted more students every year. Some industry experts predict it will be a top 20 law school in next year's US News & World Report rankings. UC Irvine Law's success presents a possible alternative to lowering prices for struggling law schools. The school has shown that no matter what shape the market is in, if you offer a unique and valuable product, people will buy it. UC Irvine Law offers its  unique product by aggregating great faculty and providing innovative curriculum. In this current law school market, schools must lower prices or offer a better product.  UC Irvine Law shows schools exactly what that superior product should look like.
—
Matt DeWilde (@matt_dewilde25) is a member of the American University class of 2016 majoring in politics and considering going to law school. He loves writing about politics, reading, watching Netflix, and long walks on the beach. Contact Matt at staff@LawStreetMedia.com.
Featured image courtesy of [Mathieu Marquer via Flickr]