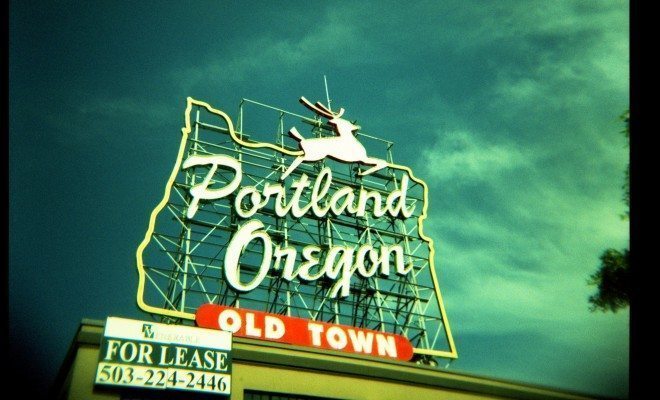 Image courtesy of [Eric Swanger via Flickr]
Schools
Top Five Reasons Young Law and Policy Minds Should Check Out Portland, Oregon
By
|
Sponsored Content
Portland, Oregon, has long been heralded as one of the hottest cities for millennials. Home to Lewis & Clark Law School, it's also a great city for young lawyers, as well as young aspiring lawyers. If you fit into one of those categories, and are considering a move, check out some of the top reasons to give Portland a look.
The Economy
Things are looking relatively good for Portland's economy. It's been dubbed a hub of entrepreneurship, with a hot startup scene. In addition, major corporations including Nike, Wieden+Kennedy, and Intel have their largest campuses in the Portland metro area. Portland's major industries–software, athletic and outdoor products, advanced manufacturing, and green building and technology–promise to be consistently strong fields in the years to come.
Portland also boasts a lower unemployment rate than the rest of the United States, a higher median household income, and a very well-educated population.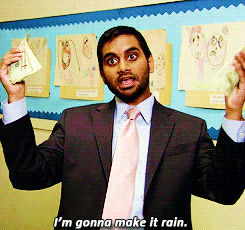 Food Scene
Portland's food scene is consistently ranked as one of the best in the U.S. The city has also been ranked as one of the most affordable U.S. cities when it comes to good cuisines–great news for any aspiring foodies who are in law school or pre-law and don't want to break the bank. There's lots of great niche food there too–from great local craft brews to vegetarian and vegan selections.
Check out this feature below on Portland's innovative food carts for a snapshot of the city's food scene:

The Population
Portland has seen a huge increase in population growth over the last few years. Portland had the 15th largest metro-area population growth in 2013-2014 (out of the top 50 largest metro areas.) With a population now at 2.35 million, Portland saw 33,500 new residents move into its metro area borders from 2013-2014 alone. Nearly half of those new residents came from different areas of the country, and another 15 percent are international transplants. That kind of wide breadth of transplants is sure to lead to a mix of cultures and voices.
Ted Reid, who works on Metro Planning in the area, explained:
This population growth speaks to the attractiveness of our region's communities as places to live and work. With two-thirds of the growth coming from people moving here from elsewhere, this is right in line with our long-term forecast. The challenge that we have is to improve people's quality of life as the population grows. More than ever, there's a need to plan ahead.
Sustainability and Focus on the Environment
Portland is all about sustainability. Take, for example, the commuting scene in Portland. Portland has a fantastic public transit system, and it's one of the most bike-friendly cities in the nation. From 2000-2014, the number of workers in Portland who commute by bike jumped from 1.8 percent to 6.1 percent. According to the League of American Bicyclists, Portland was the city with the highest number of bike commuters in 2013.
Portland also extends its focus on sustainability to the food scene, which in addition to being fantastic (see above) has a big commitment to using locally-sourced ingredients. Portland has standout green policies and follow-through: the city's recycling rate is almost 60 percent, which is pretty impressive compared to the nationwide rate of 34.1 percent. The city-wide composting program is also unique and shows commitment to environmental responsibility.
And if you're rolling your eyes about the fact that you already knew about Portland's sustainability track record from the show "Portlandia," that's alright, because Portland's sustainability chief Susan Anderson admits that the show draws some inspiration from real life. She said about Portlandia:
I always say it's less of a parody and more of a biography. Our [former] mayor is the mayor's assistant [on the show]. What's interesting are the parts that [make] people in other cities think, 'Aw, I wish we were that place.' It's not the over-the-top, goofy parts, but the human-scale part of Portland. It's really walkable and there are restaurants on the corners and there are food carts everywhere. The air and water are generally very clean. You can recycle everything. Portlandia is a parody but a lot of those things are actually normal here.
The Legal Field
Portland's legal scene will see new challenges in coming years–including an attempt to regulate the burgeoning marijuana market, now that Oregon has legalized it. While the legal market in Portland isn't necessarily as robust as other parts of the U.S., a large pool of practical training opportunities are available for law school students while they're still studying. For example, there's the Oregon Justice Resource Center, which worked to start a new branch of the Innocence Project. The Innocence Project works to free those who have been wrongfully convicted. The OJRC allows law students to provide attorneys with research and assistance on death penalty cases.
Portland is also a center of change and growth in business that may be reflected in the legal field in years to come. There's been a rise in IP and patent work, probably tied to the fact that Portland is a leading tech hub–its tech talent growth has outpaced Silicon Valley's. Other of Portland niches, such as sustainability and food ethics, have also found a way to shine within Portland's legal market. For example, Lewis & Clark Law recently hosted a forum to discuss food law. It's a revolutionary and developing facet of law that promises to grow as Americans become concerned about the ethics of eating. Another field being pioneered in Portland is Animal Law, as the Center for Animal Law Studies is located there. Its annual Animal Law Conference  tasks itself to take on "cutting-edge global animal law issues including protecting animals in their native countries; international marine mammal challenges; animal testing outside the US; factory farming worldwide; animals in constitutions; litigation and legislation updates; and much more."
So, if you're thinking about a change, why not check out Portland? There's a lot it can offer.