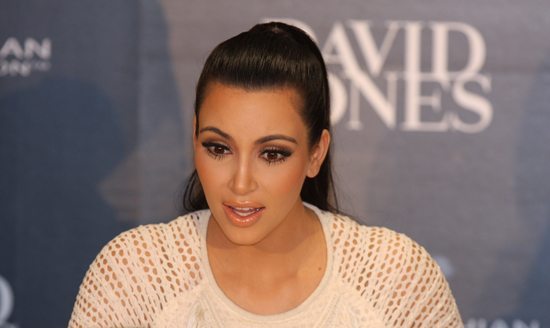 Image courtesy of [Eva Rinaldi via Flickr]
Schools
Law Schools: Would you Admit Kim Kardashian?
By
|
Kim Kardashian is considering going to law school. No, this is not an Onion headline–the media personality told the magazine Wonderland that she'd like to go to law school at some point during the road. Kardashian said: "If things slow down and I had time, I really want to go to law school. Just something I can do in my older age."
Kardashian's late father, Robert Kardashian Sr. was an accomplished lawyer, and served on the defense team for O.J. Simpson. He was recently portrayed by David Schwimmer in the "The People v O.J. Simpson: American Crime Story"; the Kardashians were also portrayed as children on the show. And Kim has expressed interest in law and crime before–in an interview earlier this year, she said that if she wasn't famous she'd be a "forensic investigator." She told Vogue Australia:
I would be a forensic investigator and live a normal life. I'm gonna be that annoying, pushy mom and say I want to live vicariously through my kids and have them be a forensic investigator.
There are a few hurdles that Kim would presumably have to cross in order to go to law school. She never went to college, and there are only a few law schools that accept people who don't already have a Bachelor's degree. For example, Western Michigan University-Cooley Law School does accept students who didn't complete an undergraduate degree but do have a certain number of undergraduate credit hours under their belt.
So will Kim actually go for it? It doesn't sound like she's planning on it anytime soon, but we can keep an eye out.