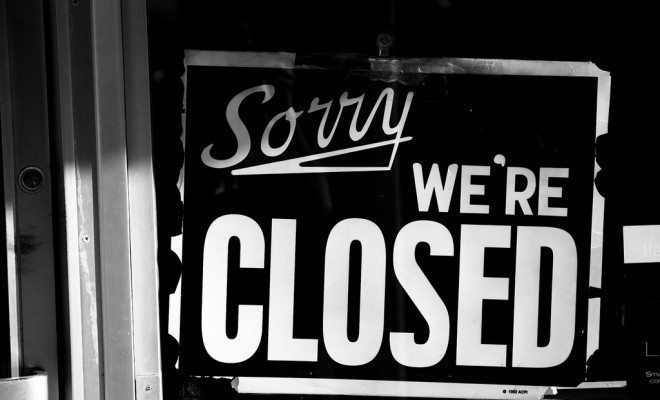 Image courtesy of [Tommaso Galli via Flickr]
Schools
Will This Law School Shut Down for Good?
By
|
Unfortunately, it seems as though another law school is feeling the effects of the declining enrollment facing law schools across the country in recent years. George Kosko and Robert Carr, the owners of Charleston School of Law located in South Carolina, have recently announced that they might not enroll a new class of students this coming fall. The statement they put out read:
We cannot in good faith enroll another class when, like last year, the school is spending more money than is coming in; when we cannot assure the students that they will be able to use federal student loans for their full three years; and when we cannot be sure the school will be able to maintain its license and stay open
While this was not a formal announcement of closure, it does not look promising that the school is going to be able to turn things around.
Understandably, many of the students were shocked and confused by this news. The announcement came during the thick of finals season, a bizarre time to announce something that could rattle and greatly affect the futures of the school's current students. Many students expressed that they were in disbelief that the administration would announce something of this magnitude during finals.
Other students expressed disappointment. Second-year law student Drew Waxler believed that he would finish his three years at Charleston School of Law and then head back home to Burlington, Vermont to start his career. However, it appears that his plans may have to change. He says that, "it is discouraging that you won't have an alma mater to take pride in after graduation if they do decide to stop taking" new classes of students.
While many of the students were shocked by the news, the school has actually been in trouble since 2013 when its owners announced that a sale to the education company Infilaw was under consideration. At the time, many students and faculty members expressed their outrage with the sale. They explained how the three schools currently under Infilaw are of a lower caliber than Charleston. If the school were to become an Infilaw school, it would decrease the value of a Charleston Law degree. To the relief of many, the sale didn't go through. However, it appears as though the process has done lasting damage to the school.
So, what does this mean for the students? According to the American Bar Association and state rules, a law school is not allowed to simply close its doors without doing anything for its students. If they decide to close, they will have to submit a "teach-out" plan that details how current students will finish their education programs. So, while certainly not ideal, at least the students can know that they won't be left to figure things out for themselves.
The owners have stated that they expect to release a formal announcement at some point this week.