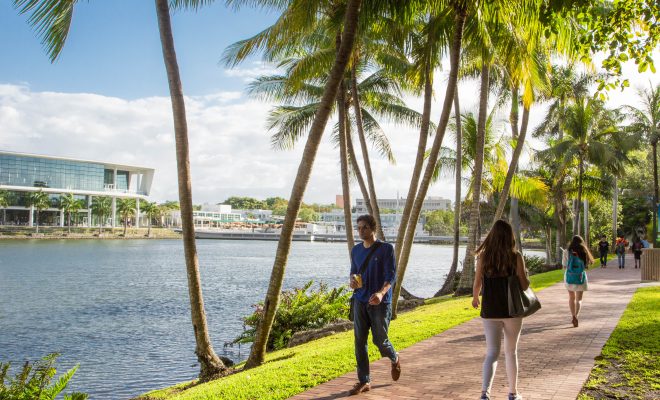 Image courtesy of Miami Law
Schools
10 Awesome Jobs for Entertainment, Arts, or Sports Lawyers
By
|
Sponsored Content
Dreaming of a dynamic legal career that means that you get to brush shoulders with celebrities, immerse yourself in art, or sit courtside at a big game? You might not realize that one thing your favorite pastimes have in common is that they simply wouldn't be able to exist without lawyers.
Entertainment, Arts, and Sports lawyers are employed for a bunch of different reasons to make sure that our favorite hobbies go off without a hitch. Check out 10 awesome jobs that require Entertainment, Art, and Sports lawyers in the slideshow below. And if you're interested in learning more about how to become an Entertainment, Arts, or Sports lawyer, check out the University of Miami School of Law's LL.M program.
Yeah, that's actually a thing. And it's pretty cool. Like most other jobs in Entertainment law, it incorporates working with contracts, as well as navigating IP law. According to Ryan Morrision, an actual, live "video game lawyer," a lot of his work involves providing legal help to small startups with cool ideas for games and apps. They often need help with things like incorporating, legally hiring freelancers to do some of the work, trademarking their games, and setting up privacy policies.