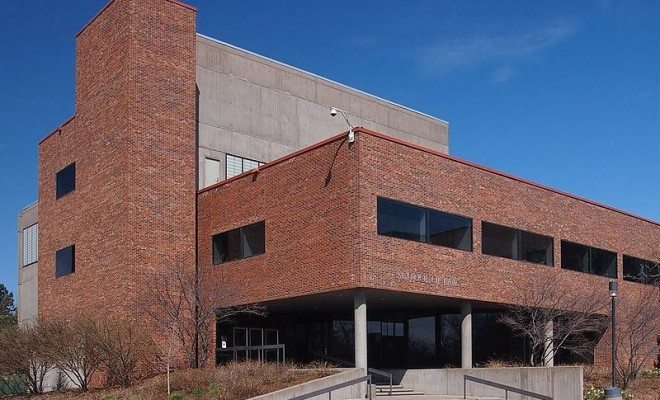 Image courtesy of [McGhiever via Wikimedia]
Schools
Hamline Law and William Mitchell Law Announce Plans for a Merger
By
|
On February 12, 2015, Hamline University School of Law and William Mitchell College of Law signed an agreement that will merge them into one law school. The newly formed Minnesota school will be known as Mitchell | Hamline School of Law, and will be situated at William Mitchell's Saint Paul campus. Both of these law schools will continue to operate separately until the merger is approved by the American Bar Association.
The merged law school will be staffed by faculty from both William Mitchell Law and Hamline law, and will encompass programs from both as well. The new combined law school will provide students with several programs to get their J.D., including full-time and part-time programs, as well as online and weekend options. William Mitchell actually just launched an innovative new online legal education program, so it seems they will be continuing that program under the new banner. According to William Mitchell Dean Eric Janus, these negotiations have been in the works for months.
According to the Dean of Hamline's Law School, Jean Holloway, the two schools are combining because their missions are a good fit and the merger will help students gain a stronger legal education. She said, "certainly given the legal education market we can do it better than we can do it alone."
In their joint statement, the schools announced that the president and dean of the new law school will be Mark C. Gordon, the newly appointed dean of William Mitchell. As of now, it's unclear what role, if any, current Hamline Law School Dean Jean Halloway will have at the school once the merger is complete.
The impending merger will also have significant effects on the staffs of both of these schools. Officials report that cuts are going to need to be made to accomidate the merger, however, they hope that most of these will be voluntary.
However, one has to wonder if this merger has anything to do with the drastic decline in law school applicants over the recent years. According to the American Bar Association, law school enrollment in the United States is down nearly 30 percent from its peak in 2010, and is lower than it has been since 1973. The American Bar Association has also reported that Hamline's 2014 entering class was only 90 students, making it one of just 25 law schools in the country to have an incoming class with fewer than 100 students.
In addition to the overall drop in law school applicants, the schools' locations make it difficult to keep enrollment up. There are four law schools–University of St. Thomas Law, University of Minnesota Law, Hamline Law, and William Mitchell Law–all located in the Twin Cities region of Minnesota. With this much competition in one small region, it's likely that all four of these schools have suffered. While, according to the president of the Minnesota State Bar Association, Richard Kyle, this merger is a "bold move," it is one that makes sense given the high number of law schools in the Twin Cities.
It will be interesting to see the effects of the merger play out. Even with reduced competition in the region now, Mitchell | Hamline Law will still have an uphill battle in terms of enrollment. It will likely take the new school years to establish the reputation that will allow it to attract top students from across the country.