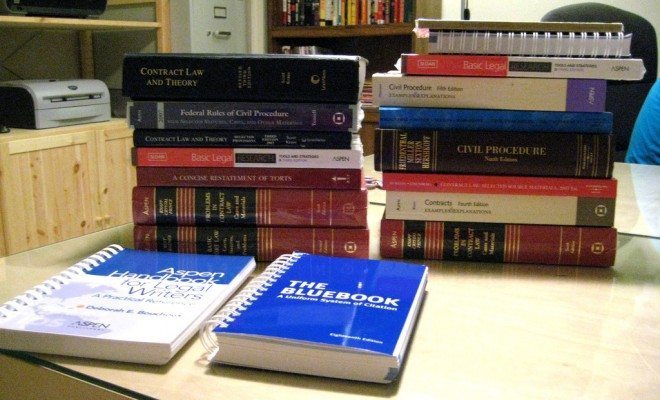 Schools
Law School Disruptor of the Week: University of Maine to Merge Law and Business
By
|
Both business and law school students across the country will almost undoubtedly learn about mergers and acquisitions inside the classroom. However, some students at the University of Maine are about to get some real world experience with these concepts. Plans to merge the university's law and business degree programs were leaked last week in a report created by a group of concerned professors.
The details are still tentative. It's unclear whether the university will simply consolidate the schools under one roof, or go so far as to have teachers and students from both schools combine to form an independent school with one dean. Despite these muddled, yet crucial specifics, Maine's motivation to bring together these two schools is quite clear. With law school applicants dwindling amid high student debt and the depressingly crowded job market, schools are doing whatever they can to keep their law programs alive; even if that means being unconventional in an industry that prides itself on its traditional nature.
Admittedly, there are areas of overlap between law and business that could definitely be acceptable and beneficial to both. With the globalization trend that has continued to grow in the twenty-first century, it is no surprise that employers strongly desire the most well-rounded student. After all, the more skills and knowledge a student possesses, the more inherently valuable they are. Chief Executive Officer at the Bernstein Shur law firm in Portland, Pat Scully, showed his support for this initiative saying, "It will be easier for students to draw on the best of both offerings." Working with business-minded faculty would allow future lawyers to gain insight and better relate to clients in ways that law professors simply aren't accustomed to teaching.
But that is not the part with which the teachers find problems. They are concerned that during this planning process the teachers and students that will actually have to put the plans in motion are being ignored. This worry stems from the fact that the planning is being conducted by a third party, the Parthenon Group. Moving forward, it will definitely prove crucial how involved the educators are in this merger because they are the ones that will either accept it with open arms, or coldly reject and challenge this new system. In essence, however they are treated and react could either create a successful precedent and help remedy the current law school crisis, or just add to the list of ill-fated solutions already offered.
For example, the Charleston School of Law found itself in a similar crisis when it was discovered that their founders took out profits totaling $25 million in 2013. Recently, a presumed angel in the form of a company called the InfiLaw System, stepped in and offered to purchase the school. This would add to the other three for-profit law schools they have acquired. While many argue that InfiLaw is the only option to keep Charleston's doors open, it seems in many ways the lesser of two evils. InfiLaw, like Charleston, is a for-profit company that builds other for-profit law schools; a characteristic that makes many students and community members wary of supporting the sale. They are are understandably skeptical of the school being handed off to another money-hungry group that will just put them back into the same situation. Other concerns stem from allegations that claim InfiLaw is a "diploma mill" with admission standards lower than normal because they are a profit driven organization.
These two solutions for keeping law school programs alive during this ongoing crisis provide insight on what seems to be a step in the right direction. The University of Maine has found a feasible resolution that actually predicts a positive outcome for students and may even help to set them ahead of the undeniable competition, especially from Ivy Leagues. On the other hand, schools like Charleston seem to be haphazardly throwing their programs into the hands of whomever will leave the school's remaining founders with the optimal profit. Unfortunately, it seems in both cases the teachers and students are not being awarded the consideration they deserve as the heart of the system itself. This oversight that could prove fatal in both situations.
—
Erika Bethmann (@EBethmann) is a New Jersey native and a Washingtonian in the making. She is passionate about travel and international policy, and is expanding her knowledge of the world at George Washington University's Elliot School of International Affairs. Contact Erika at staff@LawStreetMedia.com.
Featured image courtesy of [Jesse Michael Nix via Flickr]