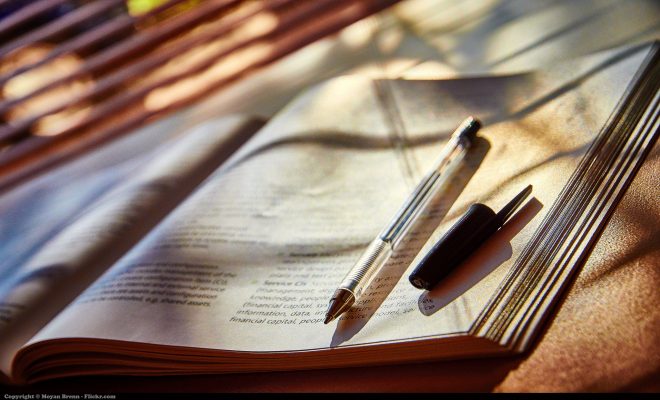 "Study" Courtesy of Moyan Brenn: License (CC BY 2.0)
Schools
American Bar Association Places a Second Law School on Probation
By
|
Arizona Summit Law School is the latest institution in trouble with the American Bar Association (ABA) for low bar exam passage rates.
The ABA has placed the school–which has recently seen bar passage rates for first-time test takers fall to 25 percent–on probation. This is a significant drop from the school's 2008 passage rate of 97 percent. The association also cited Summit's admissions policies as a reason for the probation.
Summit Law School has until May 15 to develop a plan to improve its students' test results in accordance with the ABA standards, which require that at least 75 percent of a law school's graduates pass the bar within five years of graduation.
The ABA has been getting tough on law schools recently. Charlotte School of Law in North Carolina, which is owned by the same for-profit company that owns Summit, was placed on probation in November and lost its federal funding in February. In order for students to be eligible for loans from the government, their schools must be ABA-accredited. Charlotte landed in hot water with the association after admitting too many unqualified students who were unable to pass the bar or pursue careers in the field post-graduation.
In February, the association even considered tightening its standards for accredited schools. A proposed revision would have required 75 percent of graduates pass a bar exam within two years instead of five, but this proposal failed. Students and law school deans across the country challenged the idea of imposing stricter criteria, saying that it would limit diversity in schools and eventually the profession. Summit is especially cognizant of these concerns, as 43 percent of its students are minorities.
Last August, the ABA gave the Ave Maria School of Law in Florida a list of measures it would have to undertake to improve its school, and in November it publicly censured the Valparaiso School of Law in Indiana.
One explanation for the ABA's crackdown on under-performing schools could be because it faces the possibility of losing its accreditation power. Last June, a Department of Education advisory committee suggested that the association's authority to accredit schools be suspended for a year because of low student achievement.