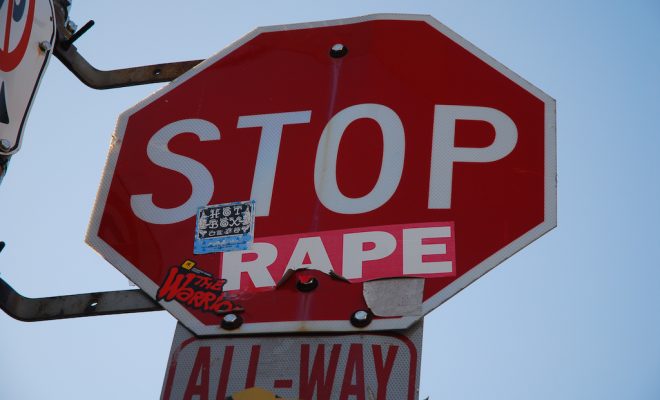 "Stop Rape" courtesy of [Nigsby via Flickr]
News
California Ends Statute of Limitations on Rape with Senate Bill 813
By
|
California Governor Jerry Brown has signed legislation ending the state's 10-year statute of limitations on rape.
Senate Bill 813, filed by State Senator Connie Leyva (D-Chino) amended the penal code so that some sex crimes, including rape, forcible sodomy, and molestation of a child, can be be prosecuted, regardless of how long ago the crime occurred.
Leyva praised Brown's decision, saying it told every rape and sexual assault victim in the state "that they matter." "It shows victims and survivors that California stands behind them, that we see rape as a serious crime, that victims can come forward and that justice now has no time limit," she said.
The sexual assault allegations against scandal-plagued comedian Bill Cosby inspired the bill. Cosby's accusers testified before the California Legislature to support the bill, dubbed the Justice for Victims Act, before it made its way to Brown's desk. Dozens of women have accused the comedian of sexual assault dating from the 1960s to the 1990s.
"The Cosby Show" star has denied the accusations, saying his sexual encounters were consensual.
Attorney Gloria Allred, who represents some of the accusers, stated that this was a positive step. "It puts sexual predators on notice that the passage of time may no longer protect them from serious criminal consequences for their acts of sexual violence," she said.
The new law will not work retroactively, or help those who accuse Cosby of crimes committed more than 10 years ago. It will go into effect January 1, 2017.