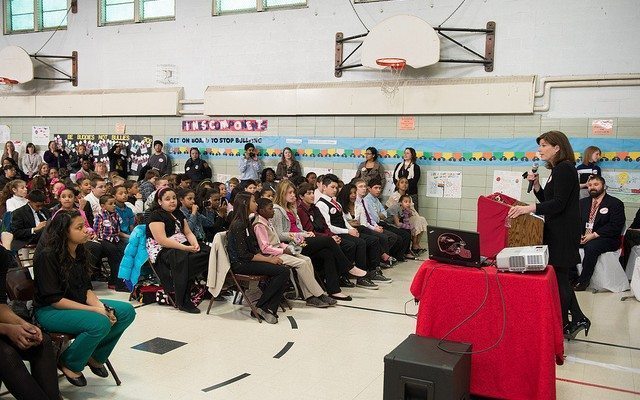 Image courtesy of [Maryland GovPics via Flickr]
Education
Bullying in Schools: Who Gets the Blame?
Schools are constantly feeling the push from colleges, the government, and parents to produce high performers; however, in order for young adults and children to learn, they need to feel safe in their learning environment. One thing that establishes that feeling of ease and safety is for it to be bully-free.
Kids and teens who find themselves becoming victims of either physical or verbal bullying can suffer from bruising and injuries, but can also suffer from depression, anxiety, fear, and low self-esteem. Students who are subjected to the highest levels of bullying have higher amounts of tardiness, absence, and dropouts. But what can and should schools do to prevent this issue? Read on to learn about the bullying that happens in our schools, the steps schools have taken to stop it, and what happens when schools don't do enough.
---
How prevalent is bullying?
Bullying breaks down as follows, according to statistics from the National Bullying Prevention Center.
According to the American Academy of Child and Adolescent Psychiatry, 50 percent of children are bullied at some point and ten percent are victims of bullying on a regular basis. Since 1992, there have been more than 250 violent deaths that were a direct result of bullying within schools, and it has also been a factor in several famous school shootings, including Columbine.
Cyber Bullying
Social media, text messaging, and other forms of bullying online have taken an issue that most students could escape at home, and made it nearly impossible to escape. Examples of cyber bullying include mean or nasty text messages and emails, rumors spread by social networking sites, and embarrassing pictures, videos, websites, or fake profiles. Cyber bullying is especially problematic for schools because it often happens off campus and can even be done anonymously. Many schools even question what jurisdiction they have over things that happen outside of schools grounds.
The number of students being cyber bullied has only grown with "secret" apps like YikYak. The 2010-2011 School Crime Supplement indicated that nine percent of students in grades six through 12 experienced cyber bullying; however, the 2013 Youth Risk Behavior Surveillance Survey found that 15 percent of high school students (grades nine through 12) were electronically bullied in that year. It is difficult to combat cyber bullying because just when one app or social media service is fixed, another emerges.
---
What policies and procedures do schools have in place?
Forty-nine states have anti-bullying legislation–Montana is the one exception–but that seems to not be enough. Schools have no way of enforcing some of the policies, especially when no one is a witness to the bullying. Many have claimed that coming up with actionable steps has proven to be more difficult than it seems because of the wide range of types of bullying. Illinois requires schools to institute social-emotional learning to prevent bullying, whereas other schools have mediation and continual programming. Five states don't have any repercussions for the anti-bullying laws, while 12 states can actually pursue criminal charges against bullies. These sanctions range anywhere from suspension to community service or even jail time.
Many parents and administrators feel that bullying is a rite of passage of the coming of age process, or a way to toughen up students. Especially with male-on-male bullying, it isn't always taken seriously; however, those entering the guidance field are starting to receive more training on how to handle bullying situations. The topic has been especially visible in media since shows like "Glee," "Degrassi," and even "Hannah Montana" have highlighted the lack of attention placed on bullying in schools. Shows like "Glee," where the character of Kurt was bullied to the point that he left school, have resonated with students and caused many states to reconsider their actions against bullies.
Still, as the consequences make more noise, administrators, teachers, and students are starting to be held accountable for the behaviors within school walls. The Department of Education recently issued guidance to educators on when acts of student bullying could violate federal education anti-discrimination laws.
What can schools do to prevent bullying?
The truth of bullying is that it isn't always easily seen, nor is it always black and white. Many people who bully have also been bullied. There is no preventative measure that will eliminate it 100 percent; however, what can be done is to curb the bullying to an immediate, manageable level.
Websites like StopBullying, Jim Wright Online, and the National School Safety Center all offer solutions to the bullying problems. Some of the highlights include programs, group activities, and even ongoing programs for both the bully and the bullied. They also map out the different things the schools can do in a situation where someone is bullied.
For example, an investigation should start immediately after the concern is raised. Anyone can raise the concern, including teachers, students, siblings, parents, bus drivers, and other faculty members. The next step is to have a meeting with the child to find out what is going on–but never with the bully at the same time. Peer mediation has its place, but it should not happen between a bully and a victim.
If the bullying is physical, there should be steps taken to provide for the physical safety of the student, and someone needs to alert necessary faculty and staff members to be on the lookout. The bully also needs to have one-on-one meetings to make sure he or she understands the severity of the problem.
The most important thing is that the school does a thorough investigation into the bullying so that it stops and doesn't hinder anyone anymore–as bullying often has far-reaching effects that can even hurt the atmosphere of the classroom.
What happens if the bullying doesn't stop?
Unfortunately, that's a gray area as well. Many schools have faced lawsuits and fines because they didn't investigate bullying enough. Schools could face anything from fines in court, being sued by the student or the student's family, or even mandatory programs within the school. The biggest problems could come for the teachers and administrators who either ignored the bullying, or did as little as possible while it occurred. Some courts are even calling it child endangerment, especially in cases of sexual harassment, abuse, and hate crimes. An even bigger problem comes from cyber bullying and the photos that have been taken of students. Some of these images could be called child pornography.
---
Case Studies
Kara Kowalski v. Berkeley County Schools, et al. (4th Cir. July 2011)
In this case, a student sued the school district for limiting her First Amendment free speech rights after suspending her for creating a website that was attacking another student in the school. The website, called "Students Against Shay's Herpes," stated that the student had an STD, and created a comments section to gossip about the girl. Doctored photos also appeared on the website. Along with suspension, she was excluded from school festivities like a Charm Review, and she was kicked off the cheerleading squad.
The appeals court said the web page was created primarily for Kowalski's classmates, so the school had the right to discipline her for disrupting the learning environment. They concluded that Kowalski had created a "hate website" in violation of the school's anti-bullying policy.
The Judge in the case, Paul V. Niemeyer wrote:
Kowalski's role in the `S.A.S.H.' webpage, which was used to ridicule and demean a fellow student, was particularly mean-spirited and hateful. Regretfully, she yet fails to see that such harassment and bullying is inappropriate and hurtful and that it must be taken seriously by school administrators.
Still, it is a tricky area for schools, as many could see this as a freedom of speech violation, and because the website was made outside of school.
L.W. v. Toms River Regional School Board of Education, 189 N.J. 381 (2007)
In L.W. ex rel. L.G. v. Toms River Regional School Board of Education, the New Jersey Supreme Court held that a school district can be held accountable for bullying a student because of sexual orientation under the New Jersey Law Against Discrimination (LAD); however, this only applies when the district is aware of the harassment but fails to take reasonable steps to stop it.
The plaintiff's mother filed a complaint under the LAD in the Division of Civil Rights in which she alleged that the defendant, the Board of Education, failed to take action in response to the harassment that her child suffered due to his perceived sexual orientation. The Division of Civil Rights found that the Board of Education was liable for the peer harassment that L.W. had endured. The Appellate Division affirmed the decision of the Division on Civil Rights.
The case documented several years of abuse that started in fourth grade and continued into his freshman year, where he was bullied to the point of physical attacks. He was removed from the school and enrolled in a nearby district. As punishment for the initial bullying in elementary school, the school had students write apology letters. When he was taunted in seventh grade, the Assistant Principal broke up the fight, but found that L.W.'s behavior "provoked" the incident. More and more incidents occurred but the students only received verbal reprimands.
The school boasted a "zero tolerance bullying policy" the entire time. L.W.'s school addressed the policy in an assembly at the beginning of the school year, but there was no subsequent communication on the policy throughout the year. Eventually, L.W. withdrew from the school and enrolled at a school in a neighboring town. His attendance and transportation expenses were subsidized by the defendant Board of Education.
The Court concluded that the school had not taken reasonable steps to stop the bullying, and that there was more that could have been done on all levels. The Court differentiated L.W.'s situation from "isolated schoolyard insults" or "classroom taunts," which is how the school had treated them.
Morrow v. Balaski 
At the end of 2013, the U.S. Supreme Court declined to hear an appeal seeking to hold a Pennsylvania School District responsible for the repeated bullying of a student by her peers. The case involved Brittany Morrow and the Blackhawk High School in Beaver County, Pennsylvania. Her bullying included racial threats, physical assaults, and cyber bullying. In one incident described in the case, Brittany was suspended after defending herself during a lunchroom attack. When her parents asked the school how to keep her safe, they suggested another school. They later filed a lawsuit against the Blackhawk school district and an assistant principal for alleged violations of their 14th Amendment substantive-due-process rights.
In their appeal to the Supreme Court in Morrow v. Balaski, the family said school officials "acted to allow the aggressor to return to school following her temporary suspension and despite court orders mandating no contact. They opened the front door of the school to a person they knew would cause harm to the children." The appeals court ruled nine to five in favor of the school that there was no "special relationship" between schools and students and ten to four that legal injuries to the victims were not the result of actions taken by administrators under a "state-created danger" theory of liability.
The court was torn about the case, saying "Parents … should be able to send their children off to school with some level of comfort that those children will be safe from bullies. Nonetheless, the Constitution does not provide judicial remedies for every social ill."
---
Conclusion
Bullying is a serious problem, and that is especially evident within schools. From simple teasing to physical threats and even assault, bullying weakens the education system. Schools are creating programs and offering tools to try to combat it; however, many people think that teachers and administrators are failing to properly address bullying. It isn't always easy, when bullying now takes on so many forms, including on the web, schools have a changing relationship with students.
---
Resources
Primary
Fourth Circuit Court of Appeals: Kara Kowalski v. Berkeley Country Schools, et al.
Supreme Court of New Jersey: L.W. v. Toms River Regional Schools Board of Education, 189 N.J. 381 (2007)
Additional
Governing: 49 States Now Have Anti-Bullying Laws. How's that Working Out?
Web MD: Social Bullying Common in TV Shows Kids Watch
Education Week: Supreme Court Declines to Take Up School Bullying Case 
Pacer: National Bullying Prevention Center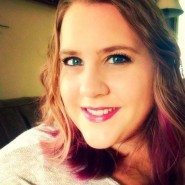 Law Street contributor Noel Diem is an editor and aspiring author based in Reading, Pennsylvania. She is an alum of Albright College where she studied English and Secondary Education. In her spare time she enjoys traveling, theater, fashion, and literature. Contact Noel at staff@LawStreetMedia.com.