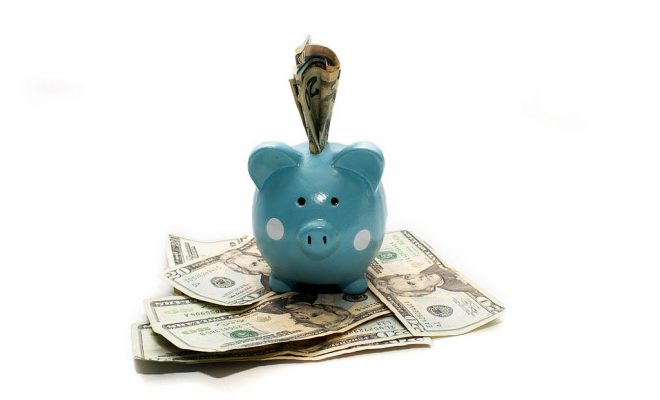 Image courtesy of OTA Photos; License: (CC BY-SA 2.0)
Business & Economics
Is a Certificate in Financial Services Compliance the Next Step for You?
By
|
Sponsored Content
Millennials were teenagers or young adults when the worst financial crisis since the Great Depression hit, and our lives since have been marked by it. The crisis has been blamed, whether correctly or incorrectly, for everything from our growing student loan debt to our refusal or inability to buy houses. As a result, there's long been a sense of "never again." Millennials in particular have expressed a desire for corporate responsibility and to work for ethical companies.
And the American pushback against the 2008 financial crisis has led to an increase in regulations that financial institutions are held to. As a result, there's been an increased need for compliance officers. It's one of the fastest-growing fields within financial services, and Boston University School of Law recently launched a Certificate in Financial Services Compliance program to help you get started. The certificate program is housed in the School of Law's Graduate Program in Banking & Financial Law, the oldest banking LL.M program in the country. Read on to learn more about the need for financial compliance officers and how BU Law could set you up for a rewarding, compelling, and fulfilling career in the field.
---
Financial Compliance Officers Wanted
Financial compliance officers essentially make sure that the institutions they work for play by the rules, and they're currently in high demand. It was estimated by the Bureau of Labor Statistics that between 2008-2018 the total number of compliance officers will increase by 31 percent–a notable jump from 260,000 to 341,000. They're employed by financial services institutions, corporations, and consulting firms. Many companies created new positions and allocated new budgets to account for this increased need. While demand has slowed down somewhat from the initial rush after the financial crisis and subsequent passage of increased regulations, it's still a field that's poised to see steady growth for the next few years.
So where do all these new financial compliance officers come from? Lawyers, especially those who have backgrounds that involve experience with regulatory mechanisms like the Dodd-Frank Act, are desirable. And so are other players in the financial sector, especially when they are able to gain that knowledge of regulations, and learn how to guide their institutions in their compliance with them.
It's Complicated: The Dodd-Frank Act
One of the reasons that financial compliance officers are in such high demand is because of the rise in regulations after the financial crisis. In the 1980s there was a trend of deregulation on the part of the U.S. government when it came to financial institutions. In 2007 and 2008, when the financial crisis began, that deregulation was blamed by some.
So, when the question of "how do we make sure this never happens again" was raised, stronger financial regulations quickly materialized as one of the answers. In 2010 the Dodd-Frank Wall Street Reform and Consumer Protection Act–best known as just the "Dodd-Frank Act"–was passed and signed into law by President Barack Obama. The act massively changed the face of financial regulations in the United States, including attempting to prevent banks from growing so large that they're deemed "too big to fail." New regulations wrapped into Dodd-Frank mandated things like how much money certain kinds of banks need to keep in reserve and subjected many of them to stress tests to ensure they could survive another crisis. It created a whole host of new agencies to oversee financial institutions, and reformed many parts of the financial system as a whole.
Put simply: Dodd-Frank created a lot of new rules and tests for banks and financial institutions. According to Thompson Reuters, at one point in 2013, 110 regulatory changes happened each day. Financial compliance officers are tasked with keeping on top of these constant changes, and they need to be up to the task. As James Scott, director of BU Law's Graduate Program in Banking & Financial Law points out:
Perhaps more important than the growth in the number of compliance personnel required in the area of financial services is the greater demand for professionalism. The scope of substantive knowledge required, as well as the increased breadth of risk management, monitoring and testing, policy drafting and implementation and training of business personnel has resulted in a dramatic rise in the professional stature of financial institution compliance officers.
---
Why is BU Law the Right Place to Study Financial Services Compliance?
BU Law recently announced a new certificate in financial services compliance; the program will begin with its inaugural class in Fall 2017. Here are some of the benefits:
A World Class Faculty and Program 
BU Law is home to the only financial services LL.M program in the United States that has its own faculty and curriculum. The new certificate is housed within that program. The faculty includes James E. Scott, who has had a long and impressive career working in banking and regulatory law. Scott is the Director of the Banking and Finance Law Program.
Online and Part Time 
The 12-credit program is part time and the classes are partially or completely online, so you don't have to be in Boston to take advantage of the opportunity. There's flexibility in the program too–students can complete it in two or four semesters, depending on their schedules. And the classes are offered asynchronously, meaning that a student can complete course work like lectures and assignments according to their own schedules. All of this makes it ideal for a working adult–someone who has a background in law, in financial services, or in a related field–to add to their resume while continuing their career.
---
Conclusion
Financial compliance officers are in high demand. It's also a rewarding and challenging job–its growth was spurred on by the financial crisis of 2008 but continues to be a needed role in many companies. Getting a certificate in financial services compliance could be the next step you need to get started–and BU Law offers the perfect fit for someone with a law degree or related experience in the financial services field. Get more information here:
---
Resources
Primary
Bureau of Labor Statistics: Employment Projections: 2008-18 News Release
U.S. House of Representatives: Dodd-Frank Act
BU Law: BU Law Launches Certificate in Financial Services Compliance 
Additional
NPR: Corporate Ethics In The Era Of Millennials
Financial Times: The age of the compliance officer arrives
CNBC: Dodd-Frank Act: CNBC Explains
Quartz/Thomson Reuters: How the rise of modern regulation is changing the finance industry