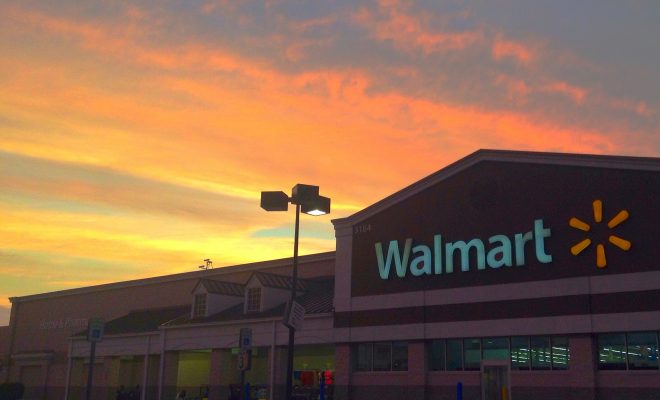 "Walmart" courtesy of [Mike Mozart via Flickr]
Weird News
Woman Posts Bizarre Video From Fatal Kansas Walmart Shooting
An attempted robbery led to a fatal shooting in a Walmart parking lot in Kansas on Sunday, and one shopper's initial reaction was to film a video with her cellphone and publish it on Facebook, calling the shooting "interesting."
When Wendy Russell Macrorie came back out to the parking lot after buying lightbulbs, the shooting had just happened. In the video she is seen smiling and chewing gum while saying, "So this is interesting, I'm at Walmart, which I hate going to, and this is happening in front of my car." She then filmed two men with gunshot wounds on the ground while medical professionals tended to them. She ended the video by saying, "Gross, gross, don't come to Walmart."
Mom Posts Bizarre Live Video Of 'Interesting' Fatal Shooting Outside Walmart https://t.co/hNlKvUQWhj pic.twitter.com/HilKQwVPH9

— Elite Daily (@EliteDaily) September 12, 2016
Her under-reaction to people being severely injured was criticized on Facebook and Twitter.
Between this video by #WendyRussellMacrorie and the Bs heckling #Solange I'm so upset. We need to do better #whitegirls #getittogether

— Amelia Merritt (@oneinamelia) September 12, 2016
The shooting happened around 1:30 PM on Sunday, according to KMBC. A woman was putting her infant in the car outside of Walmart when two men approached her and hit her in the head. A man got out of his car to help the woman but one of the robbers shot him multiple times. Then another man stepped out from his car, and shot one of the assailants. He was identified as John W. Simmons III.
On Tuesday the second suspect, named Arthur Fred Wyatt III, was arrested. He was released from the Kansas Department of Corrections in July after serving a sentence for a 2009 involuntary manslaughter conviction. The man who first tried to help the woman and was shot as a result was a 33-year-old Iraq war veteran who is still in critical condition. The woman that the men tried to rob has been released from the hospital.
Since the dramatic Kansas shooting, bizarrely, two more Walmart shootings have happened. On Tuesday, a non-fatal shooting occurred in St. Paul, Minnesota. Early Wednesday morning, a Walmart employee fatally shot a man who tried to rob him in Sunrise, Florida.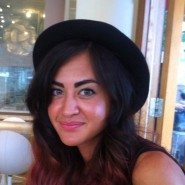 Emma Von Zeipel is a staff writer at Law Street Media. She is originally from one of the islands of Stockholm, Sweden. After working for Democratic Voice of Burma in Thailand, she ended up in New York City. She has a BA in journalism from Stockholm University and is passionate about human rights, good books, horses, and European chocolate. Contact Emma at EVonZeipel@LawStreetMedia.com.