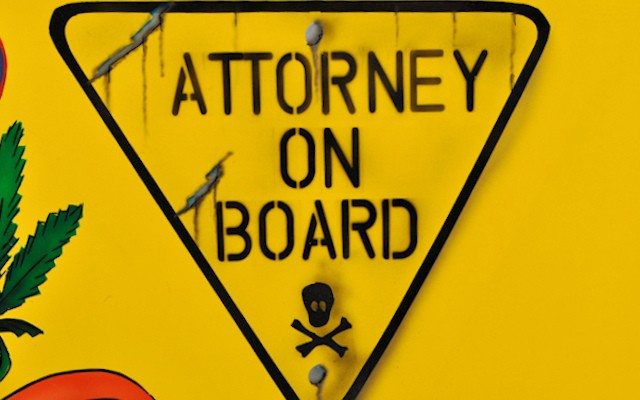 Image courtesy of [rkrichardson via Flickr]
Law
Are You Sure Now's a Good Time to Go to Law School?
By
|
Beaches, sun, internships, and vacations; these are some of the highlights associated with Summer. That's not the case though for thousands of 19 and 20 year olds frantically preparing for arguably one of the most overrated exams looming in the second week of June: the Law School Admission Test (LSAT). By now, every college sophomore and junior has probably heard that getting into law school  is "easier" than ever due to the decline in the applicant pool. Is it really though? Moreover, what does this notion entail once graduating seniors actually commit to their respective law schools? It seems that what used to be a competitive challenge for those truly passionate about law and policy has become an option for the thousands of students wanting to avoid "funemployment" and who are unsure of their post-graduation plans.
Millennials are being victimized by the fallacy that a law degree from a middle-top tier institution will provide stable employment upon graduation. Many refer to the phenomenon of the smallest applicant pool in 30 years as a "buyers market,"  wherein students are sold the idea that applying to law school now is a good idea because they will have a higher chance of attending a top Law School, thus potentially being scouted by a top law firm and earning a six-figure starting salary. Although this sounds very appealing, the "buyers market" leaves out a minor detail–law firms are placing little emphasis on the small applicant pools given the excess law graduates from years past and job demand finally stabilizing.  
Last year saw the smallest class of incoming law students at 38,000–a 37 percent decline from 2010. There is no denying that the smaller applicant pool and decreased percentage of high-test scorers contributes to the evidence that admission into tougher law schools is in fact a more viable option.  Furthermore, these numbers indeed provide an incentive for thousands of students who, prior to the applicant decline, would never have considered taking the LSAT. The formerly serious and competitive reputation of the LSAT, wherein students would prepare months in advance for the arduous five-hour assessment, has become arguably as common as taking the SAT.  The increase in under-prepared students taking the exam is shown by studies conducted on the Law School Admissions Council (LSAC) data. Statistics disclose that the number of applicants with higher LSAT scores (above 170) has declined exponentially more than the number of applicants with lower scores, advocating that some students with high LSAT scores do not apply to law school at all while students with lower scores continue to apply.
Moreover, statistics demonstrate that companies are not hiring more lawyers than they were in 2010. Top law firms not only continue to scout and favor aspiring attorneys from top-ten schools, but now have the luxury of choosing from a much wider pool of applicants than just students who have just graduated.
According to the American Bar Association,  in 2013 only 57 percent of all law school graduates found full-time work, meaning the job lasted one year or more and was either a clerkship or mandated bar passage. It is important to note that 4,714 of the jobs reported were in fields that technically did not require law degrees, but rather employers preferred to hire Juris Doctorates (i.e. congressional staffers, labor organizers, or NGO workers etc). An additional 1,724 jobs were completely unrelated to law.
The employment numbers are not expected to differ much for the Class of 2016. There are 36,000 students predicted to graduate in 2016, as opposed to 46,776 in 2013. The ABA further projects that there will be 19,650 jobs available for those graduates. While these numbers convey that fewer people will graduate unemployed, the previously mentioned values do not take into account individual student qualifications and readiness, which prominent law firms rely heavily on before offering employment.
So while at face value the numerical indicators provide an optimistic view for undergraduate students banking on attending a higher-ranked law school, confounding variables such as fierce competition among peers and lack of preparedness factor into the discussion. As Slate's senior business and economics correspondent puts it:
Most people should not attend law school. Specifically, you shouldn't attend law school unless: a) you have an overwhelming compulsion to actually become a lawyer and b) you understand exactly what becoming a lawyer entails.
Although not the worst time to apply to law school, do your homework. Completely disregarding the average $122,158 debt law students graduate with–because that is an entirely different topic on its own–undergraduates who are not 100 percent convinced about law and policy might want to think twice about applying to law school. What momentarily may seem like a fantastic educational opportunity to attend a slightly better law school than what would've been the case a few years ago could end up being a curse in disguise; a detrimental and slipshod attempt at a legal career.