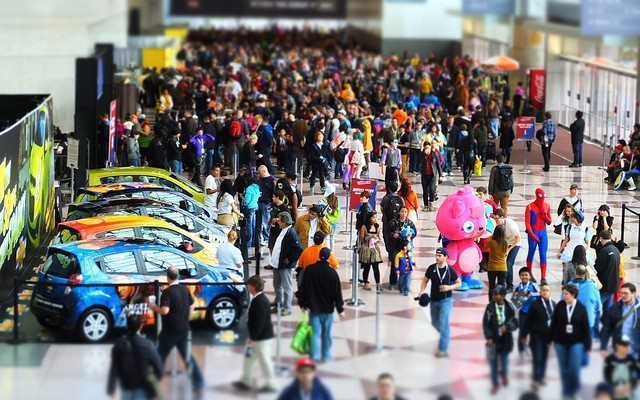 IP & Copyright
NYC Comic Con: You've Protected it, Now it's Time to Publish
Now that you've come of with a story, done the illustrations, and become an expert at protecting your comics, the hard part is over,  right? Well, actually getting your work published often takes even more effort. Many comic book creators find that they are out of their element when it comes to meeting and negotiating with publishers (especially some of the bigger names as seen below). Well, the panelists at Comic Con have some tips and tricks to help get you started.
Meeting and Negotiating with Publishers
Alan Robert and David Gallaher took the lead on this topic, which was only fair since they have first-hand experience of what it is like meeting and negotiating with publishers as comic book creators.
First off, it's essential to understand the three types of comic ownership:
Publisher Owned – Such as Marvel or DC Comics
Creator Owned – You own and distribute yourself
Creator Driven – You and the Publisher share ownership
The type of ownership you have is determined by the publishing deal you develop, including licensing and which specific rights you wish to retain, and can differ depending on the type of media used (such as comics versus television or movies). The publishing deal will also determine the expected delivery date and expected deliverables (cover art, first draft, final draft, etc.). Finally, and perhaps most importantly, the deal will hammer out the copyright ownership  and the royalty rates in each media form.
Generally, in a royalty pool, a comic's royalties are shared as follows:
35% – Plotters/Scriptwriters
35% – Artists/Pencillers
15% – Colorists
15% – Inkers
However, in creator-driven projects, the royalties are paid to the creators and collaborators only after the publishing company recoups all the money it expended for the project. These recoupable expenses may include:
Production, printing and advertising
Agency fees
Taxes and bad debts
Returns for credit
Lawyer fees (Yes, even lawyer fees for negotiating the publishing deal)
One of the biggest points the panelists emphasized is the need for promotion. Comic book entrepreneur Alan Robert shared with the audience his tips and tricks to getting your work published and highlighted three aspects of promotion:
Creating the Pitch – The pitch is a crucial part of any campaign. According to Mr. Robert, your pitch should include a logline, which lays out the summary of and realistic aspirations for your concept.
Using Social Media – Mr. Roberts testified to the use of social media to build relationships from first-hand experience. He received his first publishing deal through Twitter. This part of promotion includes following the leaders (people you like and admire), partnering with peers (building relationships with like-minded creators), and using marketing tips from companies like Issuu and Animoto. He also mentioned to get reviews of your work by hiring publicists and reaching out to journalists. Finally, he stressed the need to stay positive, expressing that this business requires persistence and thick skin.
Networking – Mr. Roberts compared this to "Working the Long Con" (as in Comic Con). Comic book creators look at Comic Con as a business convention above all else. The goal is to identify, contact, and meet and greet publishers who attend the convention. He stressed the importance of setting up meetings with publishers before the show even begins.
Preparing for Your Meetings – Once you've scored your big meeting you still need to do your homework.
Have an agenda and move forward with it – Know what you are going to speak about with the publishers and execute that agenda the best you can.
Dress nicely – This is a job interview. Remember, Comic Con is a business convention and you are a comic book creator.
Bring business cards – This makes you look professional.
Only bring published material – Mr. Roberts emphasized that is his most important tip. Don't bring any ideas, spec scripts, or anything similar to meetings with these publishers. If you have previously published something then that is what you should show them.
Follow up in a timely fashion – You want to remind the publishers of who you are, what you discussed, and maintain contact with them.
Not everyone may be able to get their first publishing deal via Twitter like Alan Robert, but some publishers accept online submissions of material. Marvel Comics does not accept any online submissions, however, its counterpart, DC Comics, accepts submissions via its Entertainment Talent Search program. IDW Publishing accepts online submissions from artists and colorists only. Dark Horse Comics accepts all types of online submissions.
Finally, Mr. Roberts gave us his tips and tricks specifically for working with publishers:
Hit you deadlines – Don't bite off more than you can chew.
Plan ahead – Have solicitation materials ready early.
Be flexible – Publishers may have marketing ideas about your project to attract wider audiences.
Expectations – Know that publishers have priorities other than just you.
Plan your next idea – Stay in the game. Continue creating comic books and staying involved in the industry.
—
Rob Anthony is a founding member of Law Street Media. He is a New Yorker, born and raised, and a graduate of New York Law School. In the words of Supreme Court Justice William O. Douglas, "We need to be bold and adventurous in our thinking in order to survive." Contact Rob at staff@LawStreetMedia.com.
Featured image courtesy of [numb – Hey Man Nice Shot via Flickr]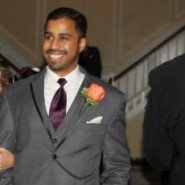 Rob Antony is a founding member of Law Street Media. He is a New Yorker, born and raised, and a graduate of New York Law School. Contact Rob at staff@LawStreetMedia.com.