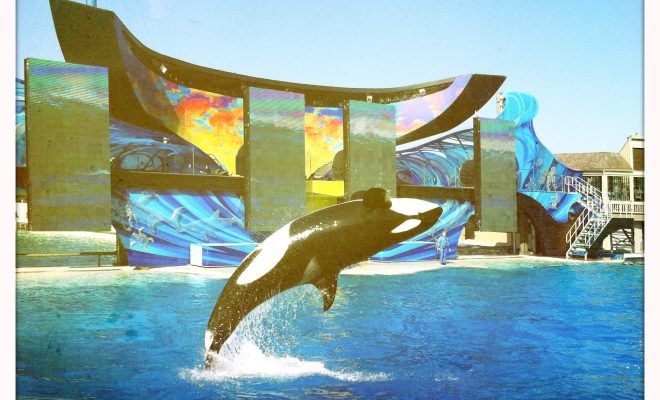 Image courtesy of Emma von Zeipel for Law Street Media
Energy and Environment
California First State to Ban Orca Breeding and Performances
By
|
The 2013 documentary "Blackfish" portrayed the chilling reality of orcas in captivity, including the tragic death of one orca trainer who was pulled underwater by a stressed and depressed whale. Now California has become the first state in the country to ban breeding and performances by captive orcas.
State Assemblyman Richard Bloom from Santa Monica first introduced the bill in 2014 and expressed his joy on Twitter on Tuesday.
Very pleased to announce that my law protecting #orca from captive breeding in California was signed by @JerryBrownGov today

— Richard Bloom (@RichardBloom) September 13, 2016
The "Blackflish" documentary opened many people's eyes. SeaWorld faced massive protests after it aired. The company voluntarily announced in March 2016 that it would stop captive breeding and "repackage" orca entertainment into featuring only the "natural behavior of the whales."
PETA had worked on behalf of the orcas for a long time and was delighted by the news:
Considering what we know now about orca intelligence and sensitivity, there's no justification for letting businesses breed more of these animals to endure chronic deprivation in tiny concrete tanks.
BREAKING VICTORY: #California has just become the first state to ban captive orca breeding! https://t.co/LoBCdqPwgz pic.twitter.com/NpVaOrOddX
— PETA (@peta) September 14, 2016
The new bill was signed into law by Governor Jerry Brown on Tuesday and will ensure that SeaWorld and other parks will never begin the captive breeding practices again. But a loophole in the bill allows parks to still use whales for "educational orca encounters," which means they could technically keep doing what they've been doing until now.
Former orca trainer John Hargrove, who participated in the Blackfish documentary, celebrated the new law.
California Governor Signs Bill Banning SeaWorld Orca Shows- This feels WONDERFUL! https://t.co/WO1lEWEcvS

— John Hargrove (@johnjhargrove) September 14, 2016
The law will prohibit keeping genetic material for the purpose of breeding and selling orcas to other states or countries. Facilities that keep orcas captive can only keep them for scientific, educational, or rescue purposes. Breaking the new law could result in a fine of $100,000.
Dr. Toni Frohoff from In Defense of Animals told the Dodo:
This is a momentous decision that reflects established science on orca well-being, and also public opinion that increasingly demands that these majestic, highly intelligent beings should not be held captive.
Considering the massive criticism that SeaWorld has faced, and that the new bill is the first of its kind to protect orcas, it seems like it can only get better for the whales from here.