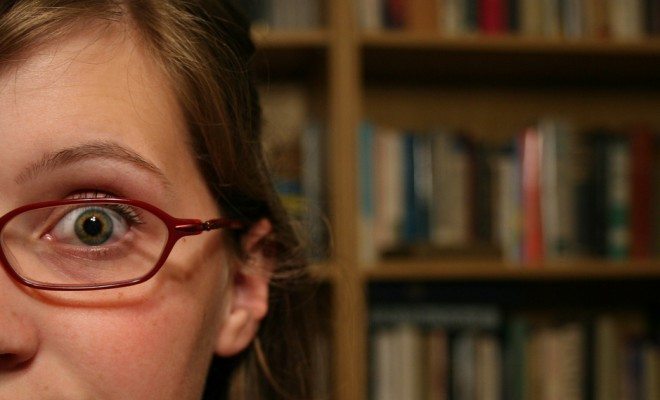 image courtesy of [Sara V. via Flickr]
Education
The LSAT is Approaching: Be Ready!
By
|
The LSATs have rolled around again, and we here at Law Street want to wish the best to those who will be taking them next week. Over time, we've published a few different pieces on mastering the LSAT and doing as well as you possibly can. Now that LSAT time is upon us once again we figured that we would remind  you of some of those tips — call it a a good luck present.
There's not a lot of time left, but here are some last minute things you can do to boost your score. For a full breakdown of your pre-LSAT preparation, make sure to check out: Countdown to LSAT: Last Minute Tips for the Home Stretch.  That being said, here are a few great tips that I think are worth repeating.
There's no need to psych yourself out. You have, presumably, been studying for the LSAT for a while. You've got this. Freaking out the day before and going over everything again probably isn't going to help. You're much better off taking a day to relax, recharge, and re-motivate.
Get a good night's sleep. I know that you'll be nervous and tempted to stay up for a while just thinking, but make sure to take part in activities that actually will be relaxing. Keep the electronics out of your bedroom.
Eat a good breakfast. If you're not the breakfast type, I totally get it, I'm not either. But try your best to get something in your stomach. Our brains really are powered by food, and it's important that you don't get distracted by a grumbly stomach during the test. And make sure that you stick to your usual caffeine routine — if you're a coffee drinker don't deprive yourself, but if you don't normally indulge, make sure not to get all hyper before the test.
Now, full disclosure, there is the possibility that something could go wrong test day. But here are some tips about what to do if you encounter any worst case scenarios:
It could be loud at your test site. Make sure that you've done at least a little bit of practice in a loud environment, such as a coffee shop.
Find ways to control your nerves. Whether that's through meditation or the simple, tried-and-true method of deep breaths it can really pay off.
Prepare to run out of time. If you start to run low on time while taking the test, make sure to be strategic about the way in which you answer questions. There are no penalties for guessing, so feel free to go with your gut!
The LSAT is scary, to be sure, but you all are going to do great! And if you need one last thing to de-stress, enjoy this video of St. Bernard who just really likes hugs.