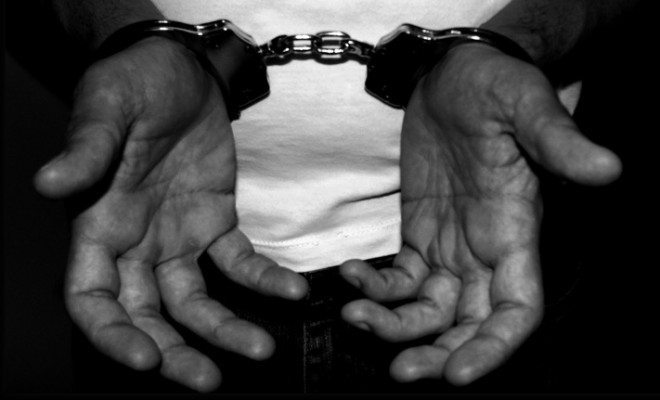 Image courtesy of [Victor via Flickr]
Crime
The Case of Hannah Graham and the Myth of Stranger Danger
By
|
On September 13 2014, 18-year-old University of Virginia student Hannah Graham went missing, and recently authorities arrested and charged 32-year-old Jesse L. Matthew Jr. in relation to the incident. His current charge is described as abduction with intent to defile in the case of Graham. (Intent to defile meaning he intended to sexually assault the victim.) Matthew is currently being held without bond and is scheduled for a hearing in early December. Unfortunately, after two weeks of searching, Graham has still not been found, but authorities are doing all they can to locate her.
This case is a tragedy and my heart goes out to Graham's family and friends. One of the hardest things to understand in this case is recently surfaced reports alleging that Matthew has a history of sexual assault accusations, none of which ended in conviction. According to The Washington Post,
The alleged assaults occurred within an 11-month span from 2002 to 2003 as Jesse L. "LJ" Matthew Jr. moved from Liberty University in Lynchburg to Christopher Newport University in Newport News. Police investigated each report, but neither resulted in a criminal case, according to the Lynchburg prosecutor and a review of online court records in Newport News.
If the allegations of these cases from over a decade ago are true, and with minimal knowledge of the reasoning surrounding the dropped charges, it is hard not to wonder why Matthew got away with such crimes not once, but twice before harming another innocent young girl? These alleged incidents occurred while Matthew was a student attending university, and although legislation and public discourse surrounding campus sexual assault has been under the miscroscope in recent months, I cannot help but wonder how we can act to prevent this loophole?
This case is reminiscent of another sexual assault case with similar characteristics.  In 1996 Amie Zyla, an 8-year-old girl, was sexually molested and victimized by family friend Joshua Wade who was 14 years old at the time. Wade was adjudicated for a misdemeanor in juvenile court. Nine years later, Wade was convicted and sentenced to 25 years in prison for a series of sexual molestation cases involving the abuse of young children. This case caused huge controversy, and was the driving force behind expansions in the definition of sexual assault.
These two cases indicate the importance of people's histories and backgrounds. We all make mistakes, and sometimes it is wrong for our privacy to be intruded upon, but with something like sexual assault cases — regardless of whether there has been a conviction — something about this needs to be mentioned. It doesn't take a lot of common sense to understand how hard it can be to convict a perpetrator of sexual assault. There is often a lack of witnesses on top of fear and upset from the victim; with a case dependent on DNA testing, the odds are very slim. Just because cases may not be tried in court — like Matthew's two alleged college incidents — it does not mean that they didn't happen and are not warning signs for things to come.
The media has spent its energy publicizing Matthew's past. This runs a risk of setting off stricter registration laws for sexual offenders, which have proven to do more harm than good. By broadcasting the background of a perpetrator who was in society seemingly living normally until his arrest for the disappearance of a young girl, I question whether the media is supporting the need to find Graham and bring her home safely, or whether it is striking the 'stranger danger' rape myth back into society?