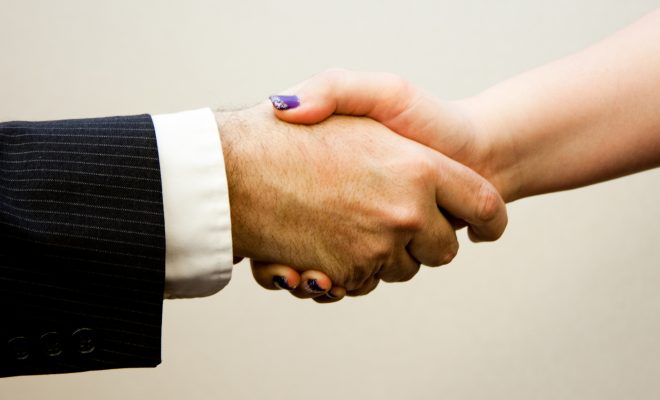 Image courtesy of Flazingo Photos/www.flazingo.com; License: (CC BY-SA 2.0)
Cannabis in America
What is a Marijuana Lawyer?
By
|
When people ask me what I do for a living, I usually give the simple response: "I'm a lawyer." Which usually ends the conversation. But sometimes people will ask, "what kind of law?" My response: "marijuana." This is when people suddenly perk up, "so what do you actually do?" No, it doesn't mean that I smoke a joint while drafting documents. And while that sounds like fun, THC and asset purchase agreements don't play well together.
The answer varies for each marijuana lawyer as there are several different types. But all marijuana lawyers share one thing in common–we represent marijuana businesses for a living. And that means their problems become our problems. From banking, to dealing with 280E (which is the section of the federal tax code that prevents marijuana businesses from deducting certain expenses from their income–resulting in far higher tax bills than non-marijuana businesses), to residency requirements for ownership, to the inability to access federal bankruptcy courts, there are major difficulties that marijuana businesses face. And while the underlying legal work that a marijuana lawyer does might be very similar to that done by a non-marijuana lawyer, these unique challenges often define our jobs.
Marijuana lawyers these days tend to come in two varieties: old school types who often have strong criminal law or activist backgrounds and newer arrivals who frequently come from more corporate backgrounds. I'm very much of the latter variety, having spent the six years prior to joining the marijuana industry working at large firms in New York, but I work for a law firm founded and run by lawyers with impeccable activist credentials (if you have ever benefitted from legalized marijuana you owe them a debt of gratitude–they helped write and pass Amendment 64 in Colorado, which created the first legal and regulated recreational marijuana market in the world).
I specialize in corporate and securities law, which is to say that I help marijuana businesses and investors raise capital, buy and sell assets and businesses, navigate the patchwork of ownership requirements across the US, and generally assist with any business law issue that arises. A lot of what I do is almost identical to the work of a startup lawyer in Silicon Valley–drafting contracts and negotiating deals is very similar across industries. But there are key differences. In my previous life, it was extraordinary rare for a client to lose a bank account, or have trouble opening one, and now this is a daily occurrence. And that's just one of many unique challenges that marijuana businesses and their lawyers face.
But no matter how transactional your focus, being a marijuana lawyer necessarily implies some level of political engagement. Our clients' businesses are subject to heavy regulation (in addition to currently being federally illegal) and that means marijuana lawyers must both stay on top of the ever-changing regulations governing our clients and continue being activists for our industry. Following cannabis news is effectively a second job for a dedicated marijuana lawyer and my colleagues and I all have a long list of podcasts, daily and weekly newsletters, and websites that we attempt to follow regularly.
Like any other lawyer focused on an industry, we need also to learn the underlying business. In this way marijuana lawyers are far more like oil and gas lawyers than, say, employee benefits or tax lawyers (examples of legal specialties where lawyers are generally agnostic as to the underlying industry–a stock incentive plan can pretty much be the same for a software, machine tools, or widgets company). Unfortunately, this means more than burning one down after work. It means being able to talk intelligently to a grower, extractor, or dispensary manager about their job and it also means keeping up to date on the latest industry trends and news. Good marijuana lawyers understand not only the laws that impact the industry, but also how marijuana is grown, how it is sold, who buys it, and what keep marijuana business owners up at night.
This is the first of a series of articles I'll be writing for Cannabis in America alongside my colleague Kelly Rosenberg. Together we will explore the frontlines of marijuana law and policy, business, and the day to day challenges and rewards of representing cannabis businesses.